Way to Safe download AOMEI Partition Assistant standard 2022 for Windows 11, 10, 8, 7 (64-bit/ 32-bit) Pro full version $39.95/Lifetime license.
AOMEI Partition Assistant Overview
Aomei Partition Assistant 2022 is a complete disk partition management software. Its Standard Edition is absolutely free for personal and commercial purposes. This is the most commonly used software in the world for creating backups and partitions of the system. It allows you to fully manage your hard drives and create custom partitions as you like.
Hard Disk Partition Manager
The biggest advantage of this is that it helps you partition your disk more securely than other software. Because of the following characteristics, approximately 20 million users of the world have downloaded Aomei Partition Assistant latest version.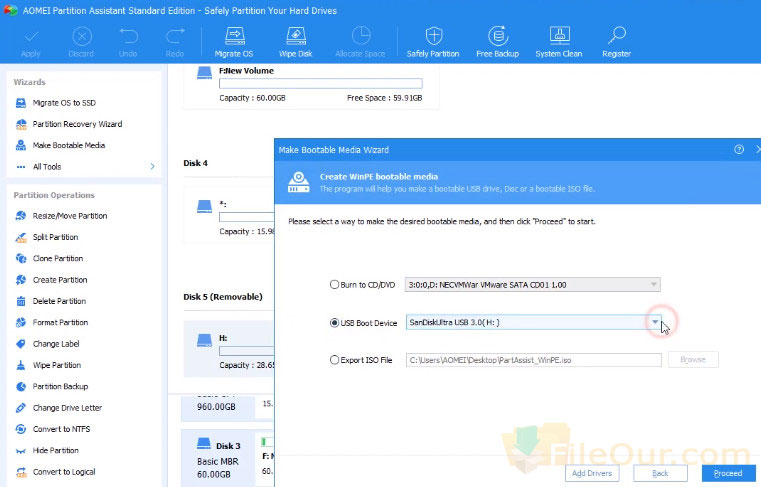 Migrate OS to SSD or HDD
The wizard will help you migrate your current operating systems to a solid-state drive or traditional drive. So you do not need to install the old OS. It could also help you solve the "system disk space insufficient".
Partition Recovery Wizard
The wizard will help you t recover deleted or lost partitions from the selected disk. If there is any unnecessary reason to lose partitions or if there is any damage to your disk partition, it is easy to restore it. This is how your data on that partition is fully protected.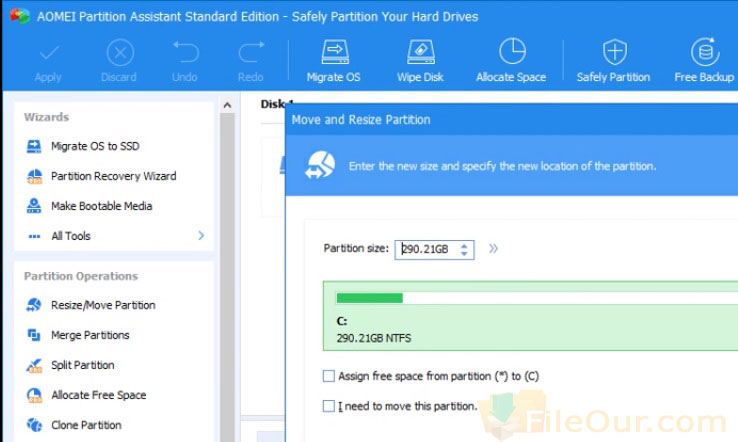 AOMEI Partition Assistant Professional Edition Download
Its standard edition is fully free. But it has all the limitations of the tools. So to get the full benefit of this, you have to purchase the Professional Edition. But of course, do not harm your PC using any illegal way.
Its Pro version price from $39.95 and Partition Assistant Server Price is $149.00. If you do not worry, then purchase your desired software with a little bit of money and use it safely.
Pro Full Version Facilities
The Pro version has the following different characteristics
Migrate OS from MBR disk to GPT SSD or HDD, Migrate OS from GPT disk to MBR SSD or HDD, Migrate OS
from GPT disk to GPT SSD or HDD
Convert system/boot disk between MBR and GPT styles without data loss
Allocate free space from one partition to another
Partition alignment, Quick partition, Command line partitioning
Resize dynamic disk, such as spanned, striped, mirrored volume
Convert dynamic disk to basic without data loss, and vice versa
Convert primary partition to logical drive without data loss, and vice versa
Recover lost or deleted partitions, Split partition, SSD secure erase wizard, Extend partition wizard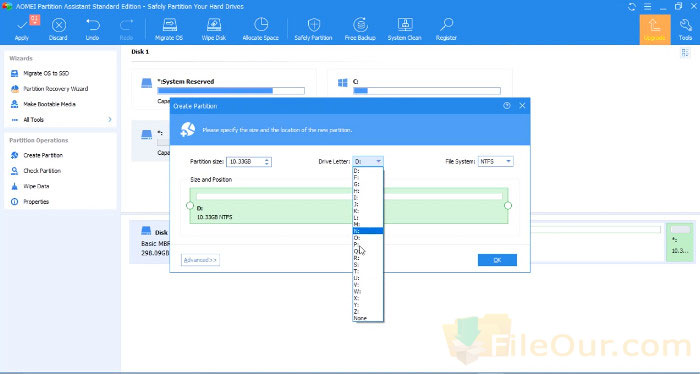 AOMEI Partition Assistant 2022 Free Download Standard Edition
It's easily supported in any Windows 11, Windows 10, Windows 8.1, Windows 8, Windows 7, Windows Vista, and Windows XP. The software also works in all 32-bit or 64-bit Windows operating systems. So it can be installed on your computer very easily.
If you do not have this software yet, download it from FileOur free software today. FileOur offers the completely free official download link it Standard edition for laptops, desktops.
Features and Highlights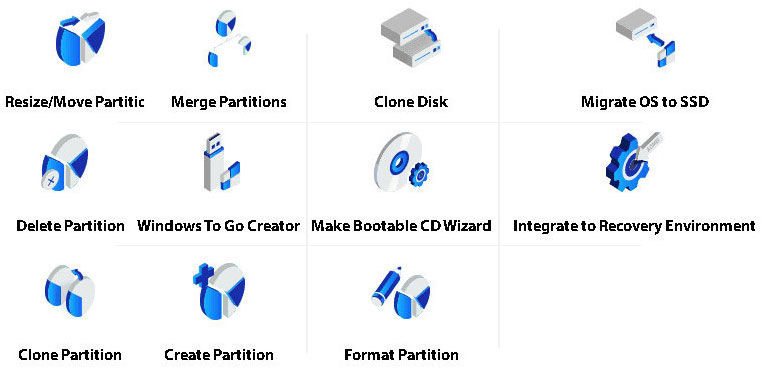 Resize, shrink, move, extend, merge, create, delete, format, and wipe partitions
Disk Copy Wizard, Partition Copy Wizard, NTFS to FAT32 Converter, Create WinPE Bootable Media, Windows
Integrate to Recovery Environment, Change partition type ID
Convert data disk between MBR and GPT styles
Migrate OS from MBR disk to MBR SSD or HDD
Technical Details
| | |
| --- | --- |
| License: | Freeware |
| Publisher: | Free partition manager |
| Main Category: | System, Utilities, Recovery |
| Language: | English (US) |
| Operating Systems: | Windows 11, Windows 10, Windows 8, Windows 7 OS x86/ x64 |
| Setup File: | PAssist_Std.exe |
| File Size: | 38.49 MB |
| Uploaded: | Publisher |