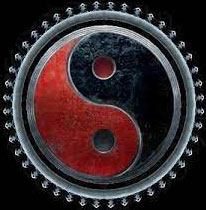 Way to free download Battle Realms for Windows 11, 10, 8, 7 (32-bit/64-bit). Try it free before buying the full version.
Real-time Strategy Game
Battle Realms is a real-time strategy fantasy game created by Crave Entertainment. Actually, this game is based on the stories told in Kung Fu movies. It is a very unique game in concept and execution.
This game may be old but it is still very popular. The young are very interested to play this game.
In this game, peasants are periodically generated from a hut and spawn from a different one each time if allowed. Remember, the less population you have, the more quickly they are generated.
The peasants can do five things such as building, Collecting resources, rice water and using water to improve the rice growth rate or put out fires. They can also tame horses and train.
Factions
There are four clans such as the Dragon, the Serpent, the Wolf, and the Lotus. No faction has an extra building over the others but the units are drastically different from one another as there is one hidden factor, which is damage types and resistances.
Play in Different Ways
There are four different buildings you can train them in like the bathhouse, a melee one, a ranged one, and a special one.
By training a peasant in one building you will get a tier-one unit after training another building you get a hybrid tier two unit. This is the way you have to play.
Free Download
Download Battle Realms Free for PC such as Windows 32-bit and 64-bit OS.  An old but popular real-time PC game playing with multiple peasants and enjoy like realistic moments. Here FileOur offers its latest version  2022 free download from their official site. But if you want the game full version just buy with some money.
Battle Realms 32-bit/ 64-bit System Requirement
Minimum Hardware Requirement
Processor: Celeron 400MHz or similar
Memory: 128MB RAM
GPU: 3D Accelerated Graphics Port video card with DirectX 8 16MB VRAM
Hard Disk: 500 MB free space
Sound Card: DirectX 8 compliant
Supported Operating system
Supports Windows: Windows 10,  Windows 8.1, Windows 7, Windows XP, Windows Vista
Supports OS: 64-bit/ 32-bit and x86 / x64
| | |
| --- | --- |
| License: | Trial |
| Publisher: | Crave Entertainment |
| Main Category: | Gaming |
| Setup File: | Battle Realms.rar |
| File Size: | 98.2 MB |
| Uploaded: | FileOur.com |
Screenshots: