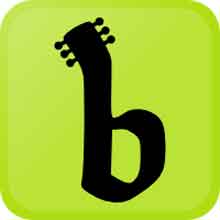 Way to BriskBard Browser Download 2022 full offline installer for Windows 11, 10, 8, 7 (64-bit/32-bit). (Latest version 2022). 100% Safe and secure.
All-in-one web browser
BriskBard 2022 is the all-in-one web browser for Windows that also includes email, RSS, FTP, Usenet newsgroups, a media player, and many other Internet clients. From this site, you can BriskBard Browser download latest version for free.
The feature list is too long to be included in this review but you'll be happy to know that the browser has phishing protection, an integrated ad blocker, external download manager support, incognito mode, several browser fingerprinting protection features, a portable version, and access to the TOR network with only 2 clicks.
The user interface can be customized with skins and icons, and it's translated to English, Spanish, and French.
BriskBard includes 3 rendering engines but the default engine is Blink, the same as Chrome or Chromium.
Free of Cost
In conclusion, FileOur provides the latest version of the browser for Windows 10, Windows 8, Windows 7, Windows XP and Windows Vista. So anyone can easily download BriskBard Browser 2022 full standalone installer for PC. It's a totally free and open-source web browser. You can use this browser as an alternative to Opera, Firefox, Brave Browser or UC browser.
I think the browser will firmly accommodate other popular browsers. Anyone can use it as their alternative. So if you want to use the browser, please go to the required page and download it.
Features and Highlights
All-in-one web browser
Protects phishing and malware against malicious websites
Private web browsing mode
Media player
PDF files viewer
IRC chat client
News aggregator
Usenet newsreader
Contact manager
FTP client
Email client
BriskBard Browser 64-bit / 32-bit Technical Details
Screenshot: