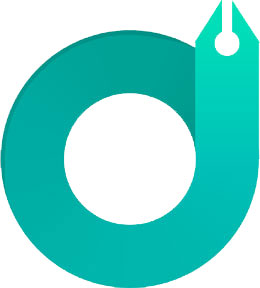 Just go on DesignEvo free online logo maker platform and create stunning logos using 10,000+ templates in minutes.
Create Custom Logo
When creating a website or building a certain sales brand, you may want to create an impressive and appropriate Logo for yourself. However, it will be difficult if you do not know about graphic software such as Photoshop or Illustrator.
Fortunately, there is a create stunning logos using 10,000+ templates, which makes it easy to create a Logo with just a few steps.
Similar to today's content online logo creation platforms, DesignEvo provides users with a rich stock of icons, images, and ten thousand free logo templates. These icons belong to many different fields and are very diverse, so you can easily find and choose to suit your needs.
DesignEvo logo maker also supports you in previewing the logos after they are created so that you will have a better overview of the logo right after creation.
Here you can logo design online free without registration. But in this case, if you register here, you can easily access all the functions.
DesignEvo's Key Features
10,000+ professionally designed logo templates in various categories, such as Abstract, animals, business, fashion, sports, jewellery, food, travel, technology, and more.
Many predefined graphics such as Badge, Decorative Elements, Lines, Shapes, and Symbols.
100 handwritten fonts with Bold, Modern, Traditional, Handwriting, and Funny options.
Adjust size, color, spacing, alignment, uppercase, opacity, convex effect, and more to create unique logo artwork.
Adjust opacity and colors as you wish & mirror effect for selected graphics.
Undo/repeat each step of editing your logo.
Manage layers for the selected object – move it forward or backwards.
Move freely, resize and rotate any objects to reach the final result.
Copy or delete any items at will.
Save your logo as JPG, PNG, or PNG without background.
Share your logo via email, message, or other favourite social media apps.
DesignEvo Free Limitation
It has a few limitations.
You cannot upload your own icons, images, and fonts. In other words, you can only use the resources in their database.
DesignEvo logo maker will also restrict a few features for free users, such as limiting saving images to PNG transparent backgrounds, not supporting 5000 x 5000px high resolution, limiting the number of downloads, and so on.
DesignEvo Free Online Logo Maker Technical Details
Browser support
It's a web browser-based online app. So basically it's compatible with all of the web browsers.
Screenshots: