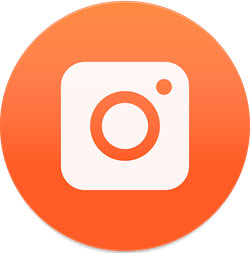 Way to free download 4K Stogram 2022 for PC such as Windows 10, 8, 7 32-bit / 64-bit.
Instagram Viewer and Downloader
4k Stogram is an Instagram client that allows you to download Instagram photos, posts, videos, stories, username, hashtags or location etc. You can download photos from your friend's public or private accounts. Besides, it lets you back up your account.
Instagram Photos Downloader
With the client, you can download private photos and also save posts from Instagram. It also enables you to export and import subscriptions. You can see the images in the default image viewer of your computer.
Instagram Downloader
4k Stogram is a great Instagram content downloader that is easy to use and helps you download with fast speed. But you should remember that this is just a downloader, through this program you cannot do posts, comments, or related tasks.
Easy to Use
It has a minimalist user interface. It is easy to use and you can download the full accounts easily. Just open the program and download the content you like after entering your Instagram account. Then, you will see all the photos on the main window of the program. Click on the thumbnail of the content you want to download.
Free Access
There are free version and premium version available. With the free version, you can subscribe to only one account. In case of downloading from more than one Instagram account, you have to purchase its premium version.
4k Stogram Alternative
There are so many alternatives to 4k Stogram like Raider for Instagram, Barinsta, Save From Web, VideoDuke, Stories, Insta Save for Instagram, Free Instagram Downloader, InstaPort, InstaBro. Among them, you can download Raider for Instagram as its best alternative.
Key Features and Benefits
Export and import subscriptions facility
Backup Instagram account in seconds
Download photos, videos and stories
Download through username, hashtag or location
Save photos in JPEG format
Save video in MP4 format
4k Stogram 32-bit/ 64-bit System Requirements
Processor: Pentium IV or higher
Memory: 1GB of RAM
Hard Disk Space: 200MB of free space.
Operating System: Windows Vista, Windows XP, Windows 7, Windows 8.1, Windows 8, Windows 10.
OS: Windows 32 bit and 64 bit
Screenshots: