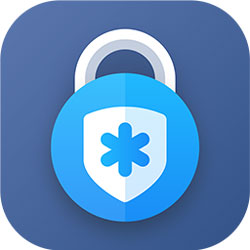 Way to safe download DualSafe Password Manager 32-bit/64-bit free full version for lifetime use. For Windows 11, 10, 8, 7. (Latest version 2022).
Latest Version Overview
DualSafe Password Manager is a free password manager for Windows to provide secure and easy-to-use password management.
It allows you to save and manage an unlimited number of passwords, as well as generate secure passwords for free.
DualSafe also scans for password weaknesses and keeps an eye on the dark web to keep your accounts safe.
To provide you with the greatest security and privacy, Dualsafe uses military-grade AES-256 encryption and local-only data storage.
Key Features of DualSafe Password Manager
1. Save and auto-fill an unlimited number of passwords.
Users can save and autofill an unlimited number of passwords for free, with no credit card required. DualSafe extensions can be installed in Chrome, Edge, Opera, Brave, and other major browsers.
When users create a new account, DualSafe also suggests strong passwords.
In addition, users can save personal data like birthdays, zip codes, and WiFi passwords in the DualSafe password vault.
2. Create strong passwords that are hard to crack
DualSafe can create strong passwords with any length of digits, letters, and special symbols. Furthermore, when connecting to a website, it produces time-based one-time passwords (TOTP) for two-factor authentication.
3. Data sync between browsers
DualSafe synchronizes passwords and logins between Chrome, Edge, Opera, Brave, and other browsers automatically. You no longer need to store passwords separately in each browser and DualSafe provides a more efficient Internet surfing for you.
4. Identify password security vulnerabilities
DualSafe provides a compelling Password Health tool that checks for weak passwords, password reuse, and hacked websites. With a simple scan, you can know how secure your passwords are and protect your accounts in a better way.
5. Monitor the dark web
DualSafe can scan the dark web for email addresses to see whether they've been stolen. You will be notified immediately if there are any data leaks related to your accounts and will be able to take measures.
6. Military-grade security
With DualSafe's encryption, your information is strongly encrypted and cannot be decoded or brute-forced:
The first level of encryption: is AES-256 bit encryption.
The second level of encryption: PBKDF2 SHA-256 password encoding
The third level of encryption: Salted password hashing
DualSafe Password Manager 32-bit/ 64-bit Technical Details
| | |
| --- | --- |
| License: | Freeware |
| Publisher: | iTop Inc |
| Operating Systems: | Windows 11, Windows 10,  Windows 8, Windows 7, Windows XP | OS x86/ x64 |
| Main Category: | Security |
| Language: | English (EN) |
| Setup File: | dualsafe-password-manager-setup.exe |
| File Size: | 15.6 MB |
| Uploaded: | Publisher |
Screenshots: