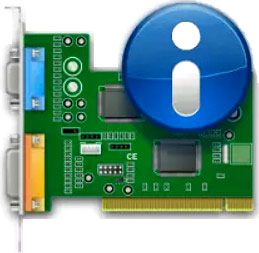 Update your computer software and driver. Free download DUMo (Drivers Update Monitor) latest version 2022 for Windows 11/10/8/7 (32-bit/64-bit).
Latest Version Overview
DUMo is a really useful program to update software and drivers that are out of date. Users can also use it to get information about new update releases. You can download and use it on your Windows computers for free.
Key Features and Benefits
Do you want to be sure that the drivers of hardware on your computer have the latest version and use your computer without any problem with stable drivers? For this, you should most definitely have DUMo full version on your computer.
Its main features are discussed below…
1. Auto Driver Update
Once you install DUMo and run it on your PC, you'll see a list of your hardware devices along with their drivers. Then, if there are updates to the drivers, you just double-click to see what the latest version is.
If you don't have the latest driver update, the program will launch a custom Google search with a list of all the websites that have the update you're looking for.
2. Show System Resources
The program can scan system resources automatically and checks the versions of the software and drivers you are using. If there are any new versions, it gives you information about them. Also if there are any, you can update them with the help of the program.
3. Show System Information
This useful program can give you info about the software or hardware name, producer, version and whether it is up to date or not. This free tool scans your system and shows you the names, manufacturers and current driver versions.
4. Show PC Performance
Besides all these, you can get info about the RAM and CPU usage on your computer and if you see any excessive usage on them you can shut some processes down with the task manager.
5. User-Friendly
It has a really easy-to-use interface. Every level of computer user can easily operate it. All you have to do is scan the drivers and perform accordingly.
Conclusion
All in all, if you want to use the software and drivers on your computer updated without a problem, you can get help from DUMo.
DUMo (Drivers Update Monitor) 32-bit/ 64-bit Technical Details
| | |
| --- | --- |
| License: | Free |
| Publisher: | KC Softwares |
| Main Category: | Driver |
| Operating Systems: | Windows 11, Windows 10,  Windows 8, Windows 7, Windows XP | OS x86/ x64 |
| Installer: | dumo_lite.exe |
| File Size: | 3.93 MB |
| Uploaded: | Publisher |
Screenshots: