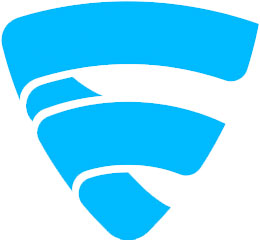 Way to Safe download F-Secure Anti-Virus 64-bit / 32-bit Windows 11, 10, 8, 7. The latest version 2022 was downloaded from their official site. There is no offline installer available for F-Secure products. Free full version for 30 days.
Latest Version Overview
F-Secure Anti-Virus is a virus protection software developed by F-Secure, a computer security software company based in Finland.
It provides traditional defence for computers that run on Microsoft Windows. This security software also has unified central management that is Java-based.
Features and Highlights
F-Secure Anti-Virus has extensive features that will protect computers from the latest viruses.
Worms and unknown attacks will be immediately deterred, while spyware can also be traced and removed immediately from the computer.
Can be protected from the attacks of hackers. Aside from these, it also ensures that users won't be victims of phishing attempts and that spam emails will also be blocked.
With its improved spyware and malware detection, scans are now faster; there is even a sidebar gadget that lets users know more about their protection status.
Computers running on the 64-bit edition of Microsoft Windows 10 will also get the chance to use parental control. This means that parents can decide which sites their children are allowed to access and which ones are off-limits.
When the computer is being scanned for malware, a progress bar will also appear.
Also offers the feature of having integrated news on the home menu.
Users will be able to learn more information about new security threats and whether or not they are protected from these attacks.
F-Secure Antivirus 64-bit / 32-bit System Requirements
F-Secure Anti-Virus can be installed on computers running on the following platforms: Windows 7 (SP1), Windows 8.1, Windows 10, and Windows 11 (both the 32-bit and 64-bit editions).
The browser for these computers should be Internet Explorer 5.0 or higher.
The processor should be 600 MHz Intel Pentium III or higher. ((ARM-based tablets are not supported).
It's also important that the RAM is at least 256 MB
The free hard disk space is 600 MB. For Microsoft Windows Vista, the RAM should be at least 512 MB.
Installation and usability
Installing F-Secure Anti-Virus is fairly easy and fast enough. The initial installation of this software takes only five minutes.
However, there is a long update required once the installation has been completed. Users will need to reboot their computers after installation.
This security software is also best for beginners. You will be glad to know that these controls have already been pre-configured with options that are effective.
Download F-Secure Anti-Virus Final Updates
When it comes to updates, F-Secure Anti-Virus checks for virus signature updates once every two hours.
This doesn't cause running programs to slow down. In this case, the software sometimes asks you to reboot your device.
As for effectiveness, it ranks as one of the most effective antivirus software available in the market.
Its virus scanner is not only complete but is also among the fastest there is.
The tech support provided by F-Secure is also excellent.
Users can just consult the product manual or take a look at the "How to" section and read the FAQ section.
Overall, F-Secure Anti-Virus provides users with excellent virus protection without the hassle of fiddling with its settings.
Note: You can use it completely free for 30 days trial.
Technical Details
| | |
| --- | --- |
| License: | Trial |
| Publisher: | F-Secure |
| Main Category: | Antivirus |
| Setup File: | F-SecureNetworkInstaller-AV.exe |
| Package Size: | 1.62 MB |
| Uploaded: | Publisher |
Screenshots: