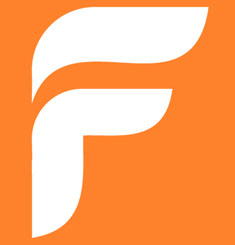 FlexClip 2022 is an easy-to-use free online video creator that lets you create amazing videos effortlessly.
An Easy But Professional Online Video Editor
It is basically a browser-based video creator with drag and drop functions that helps even the most novice user to create beautiful and professional (commercial or personal) videos in just a few minutes.
The basic account is free, and there is no need to download any additional software or plugins, so you can get started right away, without having a huge budget at your disposal.
FlexClip's Great Features
Besides the smart interface (what you see is what you get), FlexClip 2022 has some other great features that are worth highlighting.
(Some of them are subscription-based, for example, high-quality export, but it's nice to know exactly what it can do)
Support for most popular formats, for example, MOV, WEBM, M4V, MP4, AAC, FLAC, M4A, MP3, etc.
Cut, split, enlarge or rotate any videos directly in a browser
Import your voice over track
Record and add your video camera shots
Add comments, filters, and transition effects
Add a business logo
Customize and edit your own musical track
Export in 480p, 720p or 1080p
Add or remove watermark
Millions of royalty-free media resources
Use FlexClip
You can use FlexClip for: Real Estate Videos, Demonstration Videos, Instructional Videos, Promotional Videos, Corporate Videos, Instructional Videos, birthday videos, wedding videos, party videos, travel videos, music videos, and social media videos.
The software is useful for content and business professionals who are preparing to sell a product, idea, or service through the attractive capabilities of video content but do not have the advanced skills to run the most accurate platforms available in the market.
Disadvantages of FlexClip 2022
FlexClip is great but it's not perfect. It lacks some professional video editing features.
Conclusion
FlexClip is easy to use, and it comes with storyboard tools as well as a number of content, video, and music templates to help you realize your creative vision.
Browser support
It's web browser-based. So basically it's compatible with all of the OS.
Screenshots: