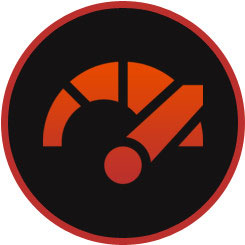 Way to free download Game Fire Game Booster for Windows 11, 10, 8, 7 (64-bit/32-bit). Pro full version $16.93/Yearly license. (Latest version 2022).
Game Fire Latest Version Overview
Game Fire is an easy-to-use game speed accelerator program for Windows. It does not require any advanced computer knowledge. You can increase the speed of your games with just a few clicks.
It terminates the unnecessary applications that use your processor and RAM and increases the performance of this two hardware. Therefore your games' speed increases.
Merging for RAM is one of the most important features of this program. You can merge the files and folders that the game is installed to shorten the time of loading and opening the game.
You can turn your computers into powerful gaming machines with the touch of a button.
Its interface is also very simple and straightforward. You can see your gaming profile and change the program's settings easily. After all, you can compare it to the Razor Cortex.
Key Features and Highlights
Initiative interface and easy to use
Automatic performance boost
Includes defragmentation tool
Increase your speed with one-touch
Tweak system settings with one click
Real-time monitoring of your system health and performance
Display detailed information about system and hardware configuration
Game Fire Game Booster 32-bit/ 64-bit System Requirement
Minimum Hardware Requirement
CPU: 1 GHz or faster processor.
Memory: 512 MB of RAM
Hard Disk: 50 MB free space
Supported Operating system
Supports Windows: Windows 11, Windows 10, Windows 8, Windows 7, Windows XP with Service Pack 3
Supports OS: 64-bit/ 32-bit and x86 / x64
More Technical Details
Screenshots: