Foxit Advanced PDF Editor Overview
Foxit Advanced PDF Editor 3.1 Free Download helps to create, edit, organize, and print your documents. Just drop your PDF file in software than quickly customize with the easy tools like adding stylish text object, graphics object, new image object, load existing image object, delete fixed image object, customize a page layout, adjust page size, adjust content size, insert blank page, delete the current page and the add merge text, split text, remove kerning, etc.
You can also make stylish and beautiful your PDF file with the powerful different filters such as Dodge, vivify, green, Softness, Sharpen, Binarize, Convex, Concave, Opposite and deceptive many colors.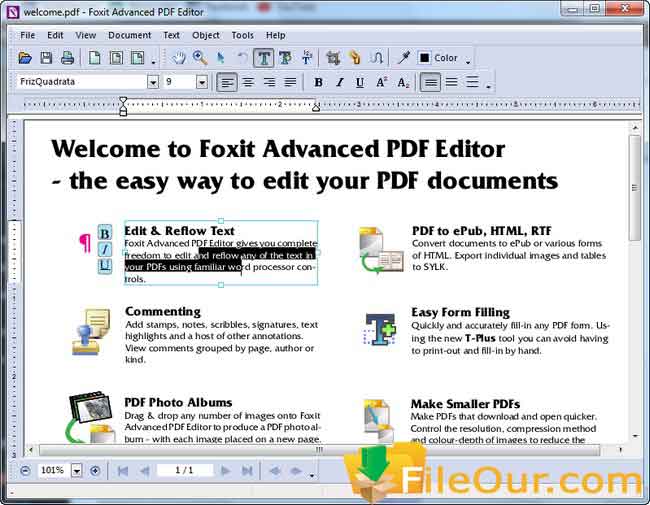 Download Foxit PDF Editor final version for PC
In a word, Foxit PDF Editor free is the best PDF organizer and PDF printer software. Here you will get Foxit PDF Editor 2020 updated version for Windows 10, Windows 8, Windows 8.1, Windows 7, Windows Vista, Windows XP and of all Windows server. FileOur.com offers the complete free trial version of the software to try to use on your personal computer.
Technical Details