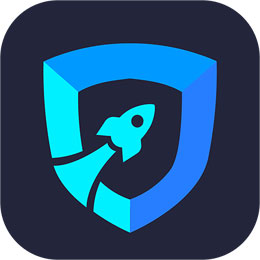 The Best VPN for Privacy, Speed, and Unblocking
iTop VPN Download for PC is a strong all-around VPN for privacy, speed, and unblocking. It encrypts all the Internet traffic and makes users anonymous online. Nobody can track the web movements and users are safe from surveillance and cybercrime. It offers the industry-standard encryption and "no logs" policy.
It never tracks, stores, or sells users' data that includes the websites users access, the time users spend on a website or users' downloads. iTop VPN has extra security features besides the VPN service.
It automatically cleans browser history, blocks browser ads, and blocks the ISP from spying. Users are completely anonymous this way.
Provides Maximum Country IP
iTop VPN gives users the choice of over 1,800 servers in 100 locations. Any server has a speedy connection even if it's far from the user's real location. The Internet speed never slows down when users reach the data limit due to the Fair Usage Policy. iTop VPN has an IP checker tool and users can look up their IP location, region, postal code, and coordinates for free.
iTop VPN for Streaming Unblocker
iTop VPN can unblock Netflix, BBC iPlayer, Disney Plus, Hulu, etc. streaming. Users can access the exclusive shows that they are not able to watch where they live.
For instance, users in Australia can access USA Netflix, users outside the UK can access BBC iPlayer TVs, and people can watch Disney and Pixar movies in Disney Plus ban countries.
iTop VPN for Gaming
Game players can use iTop VPN to reduce ping time and defend against DDoS attacks. There is no problem playing PUBG, Roblox, Mobile Legends: Bang Bang, etc. popular games. Besides, it removes SBMM for Call of Duty Warzone, so users can compete with the best players worldwide.
iTop VPN for Social Networks
iTop VPN unblocks WhatsApp and Skype for users who live in the United Arab Emirates and unblocks Facebook and Telegram with no difficulty.
iTop VPN offers a free version for Windows that it restricts to 700MB per day and US-based servers.
About iTop
Founded in 2016, it provides a reliable Internet security solution and serves 10 million users across Windows, Android, and iOS. The top VPN team is formed by IT professionals who have over 20 years of experience in IT software development.
System Requirements of iTop VPN Download for PC
Minimum hardware requirements for the setup file
Processor: Pentium IV and up CPU or above
Memory: Minimum 1 GB Ram
Hard Disk Space: 300 MB of free space needed
Supported Operating Systems
Windows Support: Microsoft Windows 10, Windows 8, Windows8.1, Windows 7, Windows XP
OS support: 32 bit and 64 bit / x86 and x64
Screenshot: