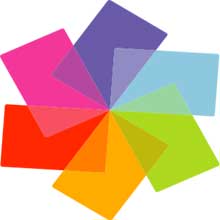 Way to Free download Pinnacle Studio 32 bit/64 bit Windows 11, 10, 8, 7. Use full version for 30 days. (Latest version 2022).
Pinnacle Video Editor Latest Version Overview
You have a digital movie camera you want to make a movie or music video. Already collected the clip. But to complete this movie, the second step in challenging is to edit it professionally. A professional video editing software is needed to insert these separate video footage into one place.
Pinnacle Studio 2022 is such a reliable video editing software. Which lets you create, edit and customize any kind of movie. It also acts as an audio and video editor at the same time.
Above all,  easy way to create a professional HD and 4K video like social video, movie, tutorial, and more.
Fast Windows Movie Maker
You can use it very easily. You export your video footage directly into it and crop the unwanted part, choose a style, attach a video filter, add a title, add photos, music, transitions. Finally, save your movie on your PC in a common video format. It can be used to create professional movies, films, music videos.
It has more than 1,500 sophisticated features such as video filters, effects, and titles. Enjoy using your video clips to be more flexible by using them. No movie is complete without the perfect soundtrack.
Pinnacle Studio free also helps you maintain the sound quality of your movie. You can also share your videos on social media platforms (YouTube, Vimeo, and Flickr) directly from the software.
Is Offline Installer Download Available?
The Pinnacle Studio 2022 offline installer is no longer available. But its online edition is available everywhere. You can download its online version from this site. Then double-click it and run it on your PC. Perform all stamps as per guidelines. A complete software will be installed on your PC.
It's designed to bring any of your family or professional moments to life on the same platform. In other words, this is a flagship project in Corel. Corel Corporation has four versions of this package.
Firstly, Pinnacle Studio 25 – Flexible Video Editor
Secondly, Pinnacle Studio 25 Plus – Powerful Video Editor
Thirdly, Pinnacle Studio 25 Ultimate – Advanced Video Editor
Fourthly, Pinnacle Studio 25 for iPad & iPhone
Key Features and Highlights
Professional video editing software
Multi-camera editing software
Drag and drop video editing facility
Built-in screen recorder
Powerful audio editing tools
Create, edit, crop, split, merge video and publish movies
Start faster with a selection of templates
Support common video formats
Unlimited video effects and filters
Add 2D and 3D effects to your videos
Support 360-degree video editing
1,500 effects, titles, and templates
Split Screen video
Time Remapping
Adjust green screen and chroma key
Record videos directly from the screen
Can transform digital footage into vintage film stock
Pinnacle Studio 32 bit/ 64 bit System Requirements
Minimum Hardware Requirement
Processor: Intel Core Duo 1.8 GHz, Core i3 or AMD Athlon
Memory: 2 GB RAM
Display: 1024 x 768 or higher
Graphics Card: DirectX-compatible graphics card needs
Hard Disk: 8 MB free space
Supported Operating system
Windows Support: Windows 11, Windows 10, Windows 8.1, Windows 7
OS Support: 64-bit/ 32-bit and x86 / x64 OS support
Screenshot: