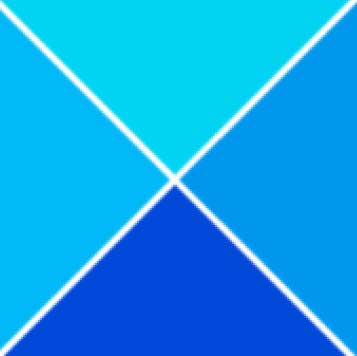 Way to download Ultimate Windows Tweaker 4.7.1 for PC such as Windows 32-bit and 64-bit OS.  A powerful Tweaker helps you to tweak and optimize your PC to make the system faster. Here FileOur offers its full Ultimate Windows Tweaker for Windows 10 direct download.
Latest Version Overview
Ultimate Windows Tweaker 2021 is a free TweakUI program that helps you to tweak and optimize the Window to best suit your needs and requirements. It offers you the ability to better personalize your settings and to make your system faster, more stable, and more personalized. In fact, you can be more secure with just a few clicks.
Plenty of Tools
When you open this software you will see some basic information about your computers like the operating system, the build, system type, and processor installed, RAM computer and username, WEEI score, and more. There are also Recovery Options; run DISM, System file checker, and the option to create a system restore point.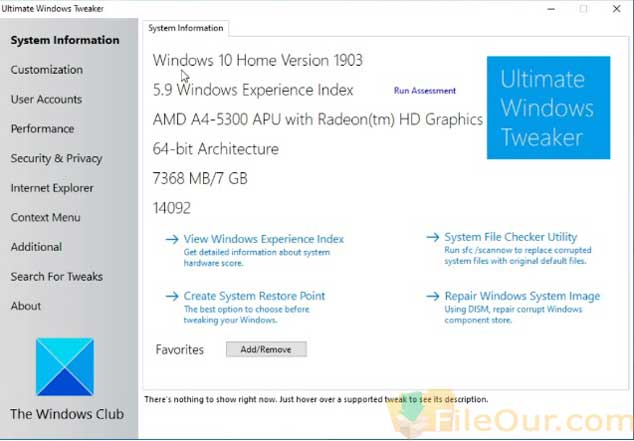 System Restore
A fantastic thing in the program is on the initial run, it will ask you to create a system restore point like have you created a system restore point today? If not, why not? And there just happens to be a handy button to do just that. Seriously do it.
You can see some of the options on the left. There you will get customization settings like tweaking the taskbar settings, File Explorer thumbnails, and the modern UI. You can also change to a light or a dark theme for OS or apps and much more.
On user accounts, you can change login information. Also, you will get sign-in options, change account settings, and even User Account Control settings.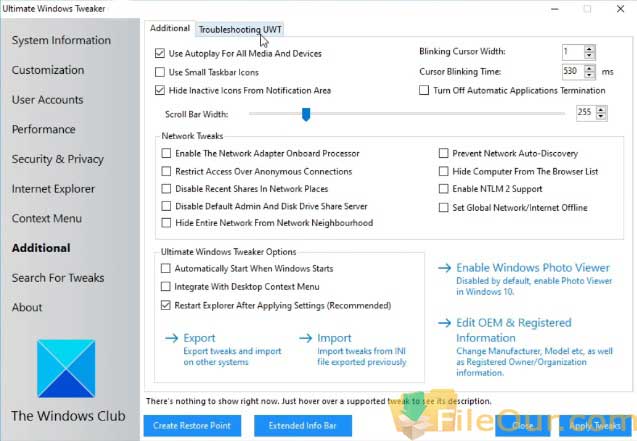 Security and Privacy
With this Tweaker, you can make Windows more secure than before. You can restrict access to certain items. In the Privacy tab, you can change privacy settings, disable telemetry biometrics, etc.
Ultimate Windows Tweaker 32-bit/ 64-bit System Requirements
Minimum Hardware Requirement
Processor: Intel®, AMD, or compatible 500 MHz or above
Memory: 1GB RAM
Hard Disk: 500 MB free space
Supported Operating system
Supports Windows: Windows 10
Supports OS: 64-bit/ 32-bit