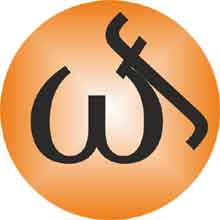 A cross-platform bulk downloader
WFDownloader full version 2022 is a free multi-purpose bulk downloader for your PC. It will help you bulk download media content such as image galleries, wallpapers, music, videos, documents, and so on from supported sites.
It also allows manual link search for unsupported sites and provides an inbuilt configurable crawler for advanced link search.
The downloader can be used to generate and bulk download sequential URLs having similar patterns. For example, you can generate a range of URLs from image001.png to image100.png.
Easy to use
The first thing you notice after you open the application is its polished user interface. However, it has a toolbar that provides the most frequently used tools.
There's also a "Tasks" menu that lists functions you can perform with the application and an "Options" menu that allows you to set your preferences for the application. You can use this application as an IDM alternative.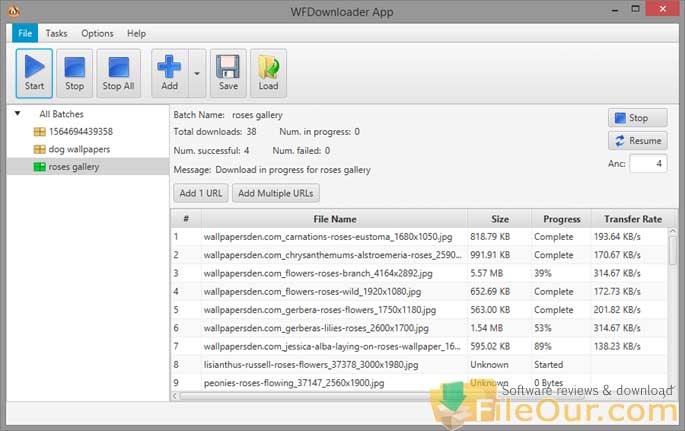 Proxy support
Sometimes you can be a situation where you do not have a direct connection to the internet and have to go through proxies. Therefore, WFDownloader App can be configured to use such proxies.
Save download progress and resume any time
WFDownloader App allows you to stop and save your download progress if for any reason you cannot continue. You can resume at a later time without worries of restarting again from the beginning. The app can also automatically refresh expired links before resuming them.
Cross-platform
The application has versions for Windows, Mac, and Linux.
Full Version For PC
In conclusion, here you will get the WFDownloader App full version free for Windows 10, Windows 8, Windows 8.1, Windows 7, Windows Vista, Windows XP.  It also supports Mac and Linux operating systems. You can even install it on any of Windows Edison's like 32-bit and 64-bit.
This application has been developed by all editions of Windows on the same file. So it is very easy to install.
Key Features and Highlights
Easy to use
Proxy support
Strong resume support including automatically refreshing expired links.
Can generate and bulk download sequential links.
It can batch download a list of links from a file or the clipboard.
Can download entire image galleries, wallpapers, videos, documents, etc., from supported sites such as
Pinterest, Flickr, Imgur, Unsplash, Deviantart, Artstation, etc.
It can also batch download from unsupported sites using manual link search.
Comes with a built-in customizable crawler for advanced/specialized link search on any website.
Allows downloading up to 20 files simultaneously.
It's cross-platform and can be used on Linux, Mac, and Windows.
It's a free application.
WFDownloader 32-bit/ 64-bit System Requirement