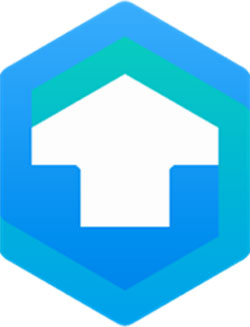 Way to download free Windows 11 Compatibility Checker tool like Can I Run Win11 latest version free for PC supports Windows 32-bit and 64-bit.
Welcome Windows 11
The exciting new Windows 11 has been released on October 5, 2021. From that day on, the free upgrade to Windows 11 is starting to roll out on Windows 10 PC. It's normal that you want to try it out first. However, you must first ensure that your computer meets all requirements for running the new version of the OS.
The requirements list is very specific, and you can easily find it online to compare the hardware and software specifications with your computer.
Will Your PC Support Windows 11?
Do you want to set up Windows 11 operating system on your PC? Let's go now check the physical health of your PC with this tool now. And then you don't have to be embarrassed later.
However, to know if your computer is compatible with Windows 11, an easier way is to use the Windows 11 system requirements checker tool like the name Can I Run Win11 full version. There are many options, one of them is it.
Windows 11 Minimum System Requirements
You must be aware of the minimum requirements to upgrade to Windows 11. Your PC must have this capability.
Processor: 1 GHz or faster with 2 or more cores on a compatible 64-bit processor or System on a Chip (SoC).
RAM: 4 GB of physical memory.
Hard disk: 64 GB free storage to install Windows 11.
System firmware: UEFI, Secure Boot capable.
TPM: Trusted Platform Module (TPM) version 2.0.
Graphics card: Compatible with DirectX 12 or newer, with a WDDM 2.0 driver.
Display: 720P display resolution, 9″ or greater monitor,  and 8 bits per colour channel.
Internet connection: Requires an Internet connection and a Microsoft account for completely setup Windows 11 Home Edition.
PC Health Check App Windows 11
Can I Run Win11 latest version, created by the famous IObit Software, is a Windows 11 compatibility check tool. You can use it to check your computer physical health can run the latest operating system. What this app does is get a list of requirements and compare the standard with the computer's specifications.
In other words, it creates a report containing compatibility results and provides tutorials if some hardware does not meet the requirement.
Features and Highlights
At first, check the full features of the tool and instantly download the full n final version.
1. Clear Graphical Display
More precisely, it extracts various information from the system. For example, this displays the processor, graphics card model, and available storage space. And let you know how to solve the problem. The application may suggest upgrading the graphics card driver to resolve the incompatibility issue.
It will check the boot method and secure boot function as well as RAM and TPM standards.
2. Easy to Use
You can simply use Can I Run Win11 to save you from all the hassle, like searching for requirements on the Internet, searching the specifications of your computer and compare them and see if the PC meets all the requirements.
3. Free of Cost
Everyone can use the app full version completely free of charge without any limitation. You can easily operate it on any Windows operating system such as Windows 10, Windows 8, Windows 8.1, Windows 7 _______ os x86 or x64.
3. Simple Installation
It will be installed in seconds and shows all incompatibility issues and solutions. Just download Windows 11 Compatibility checker and install then open it on your operating systems then quickly know will your PC support Windows 11?
Can I Run Win11 Technical Details
License:
Freeware
Publisher:
IObit Lab
Main Category:
Utilities, System Info
Operating Systems:
Microsoft Windows 10, Windows 8, Windows 8.1, Windows 7
OS Support: 32-bit / 64-bit and X86 / x64
Setup File:
CanIRunWin11.exe
Package Size:
5.46 MB
Uploaded:
Publisher
Screenshots: