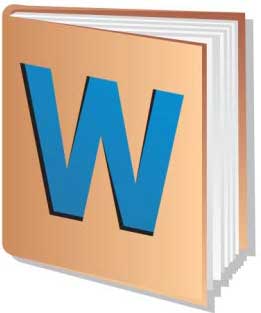 Way to download WordWeb Dictionary 64-bit/32-bit offline installer for Windows 11, 10, 8, 7. Pro full version $1.58/Monthly license. (Latest version 2022).
Latest Version Overview
WordWeb is a one-click international English dictionary including a thesaurus facility that provides thousands of English word definitions with a lot of synonyms.
We know, a thesaurus is a way where a group of similar words is gathered which enables you to improve your writing as well as reading skills.
Find Spelling,  Definitions, Synonyms, and Related words
It not only provides you with specific definitions but also shows many online references from Wiktionary, Wikipedia, etc. In fact, it contains 285,000 words, derived forms, and phrases.
Also, it has thousands of word sense definitions, examples, text pronunciations, similar words, related words, and more.
Online and Offline Dictionary
You can use this program both online and offline. If you use it offline, you will not get any online references, but it provides you with the exact meaning of your searched word or text.
However, you will be glad to know that you can use it for free and the free version is totally functional. But if you use the WordWeb Pro version you will get some additional features. To get the pro version you have to pay a little amount of money.
In conclusion, It's a free English dictionary that contains thousands of words, phrases, definitions with explanations, and a thesaurus.
Key Features and Highlights
Fully functional
Easy to use
Provides exact meanings
Compatible with any devices
Provides online references
Revised definitions
70 000 audio pronunciations
Alphabetical list method
Suggestions for spelling
An Internet connection is not needed
WordWeb Dictionary 32-bit/ 64-bit System Requirement
Minimum Hardware Requirement
Processor: Compatible with any processor
Memory: 256MB RAM
Hard Disk: 200 MB free space
Supported Operating system
Supports Windows:  Windows XP, Windows Vista, Windows 7, Windows 8, Windows 8.1, Windows 10, Windows 11
Supports OS: 64-bit/ 32-bit and x86 / x64
More Technical Details
Screenshots: