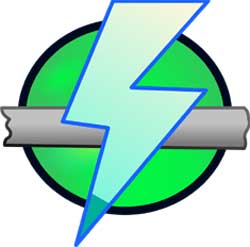 Way to Angry IP Scanner free download for Windows 11, 10, 8, 7 (32-bit/64-bit). Free full version for PC. (Latest version 2022).
An Open-Source Network Scanner
Angry IP Scanner is an open-source instant network scanner tool such as IP, Mac address, and port scanner.  It has been designed to be fast and simple to use.
Free Port Scanner
IP Scanner can be used to scan all IP addresses in any range and their ports. This is widely done by curious users worldwide. Large and small users including banks, government agencies, network management are big fans of it.
No Installation Required
It is lightweight but does not require any installation. Just download and directly run on your PC.
Simple User Interface
In this application, all tool works are very simple. Moreover, it works by simply pings each IP address to check if. It's supported alive, TTL, HTTP sender, web detect scans ports, determines the MAC address, and hostname, etc.
Easy to Use
IP scanner has a very simple user interface. This software controls and visible options are set by default to minimize IP range and target hostname defaults. So if you want to scan any local network instantly, you just have to open the program.
Full Free Download
This is completely free software. So you can use this software for free. You do not have to spend any money on it. I strongly recommended you use it without any hesitation.
Sometimes it requires a separate installation of 64-bit OpenJDK/Java 11+ latest version.
Key Features and Highlights
Free and open-source
Provides command-line interface
Exports results into many formats
Scans local networks as well as Internet
IP Range, Random or file in any format
Extensible with many data fetchers
Installation not required
Much more…
Angry IP Scanner 32-bit/ 64-bit System Requirements
Minimum Hardware Requirements
Processor: 1 GHz or faster processor
Hard-disk: 500 MB of available
Memory: Minimum 2 GB RAM
Angry IP Scanner Support Operating Systems
Windows Support – Microsoft Windows 11, Windows 10, Windows 8, Windows8.1, Windows 7
OS Support- 32-bit and 64-bit or X86 or x64 OS support
Screenshots: