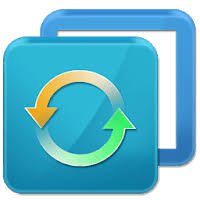 Free download AOMEI Backupper 2022 Standard latest version for Windows 11, 10, 8, 7 (32-bit/64-bit). Professional full version $49.95/per license.
AOMEI Backupper Latest Version Overview
Suddenly there can be many problems with our PC due to unexpected reasons. Many times our windows may crash. With that our HDD hard disk and crashes of our PC can be. Even with that, the complete data of the PC could be lost. So think about what to do now.
Yes, friends, you need to have a complete backup of the necessary data, including your PC's Windows. In this case, AOMEI has brought you very safe and complete windows backup software.
Full Instant Backup
This will help you give your Windows a full-risk backup. So that if you have problems with Windows, you can easily re-secure it.
These are popular files and folders Restore, Disk Restore, Partition, or Volume Restore, called Universal Restore. Because it's a backup of your files, folders, and system, as well as the best way to restore it.
Free PC backup and restore software
This backup manager is one of the most popular free PC backup & restore software.
You can completely backup, restore, and clone your complete Windows system, disks, and files. You can also easily backup your most important files and folders like the following functions…
System backup
File and folder backup
Hard disk backup
One or more specified partitions or volumes backup
Automatically backup or time schedules backup
Incremental and differential backup
Best Free Backup Software For PC
The free backup software helps to clone your current operating system. It even lets you recover your data from one drive to another. It is very careful to migrate from your existing OS hard disk.
So that all your data is protected. It can quickly restore a backup file with NTFS permissions from the system.
AOMEI Backupper Standard edition can be used without any license. The software also works in all 32-bit or 64-bit Windows operating systems. So it can be installed on your computer very easily.
Download AOMEI Backupper Professional
Since its standard edition is free, it has all the limitations of the tools. So to get the full benefit of this, you have to purchase the Professional Edition. But of course, do not harm your PC using any illegal way.
Its Pro version price is $49.95 and Backupper Workstation Price is $59.95. If you do not worry, then purchase your desired software with a little bit of money and use it safely.
The Pro version has the following different characteristics
System Clone
Universal Restore
Command Line Utility
Merge Backup Images into One
Split backup image
Backup Scheme
PXE Boot Tool
Real-time sync files/folders
Event-triggered Schedule Backups
File Filter Settings
Restore files with NTFS permissions
Edit the Partitions on the Disk
Backup to CD/DVD
Backup/Restore Dynamic Disk Volume
Key Features and Benefits
Complete backup
Fast restore
Easy clone
Supported technologies
Multiple destinations
Powerful utilities
AOMEI Backupper 2022 System Requirements
Minimum Hardware Requirement
Processor: at least 500 MHz x86 or compatible CPU
Memory: 256 MB
Hard Disk: around 300 MB
Optional: DVD or CD-RW drive
Supported Operating System
Windows Support: Windows 11, Windows 10, Windows 8, Windows 7
Server Support: Windows Server 2019, 2016, 2012, 2008, 2008 R2, 2003, 2003 R2
OS Support: 32-bit/ 64-bit | x86/ x64