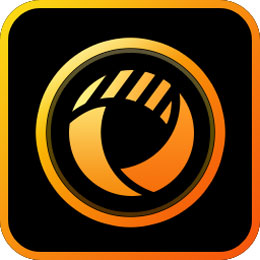 A modern photo editing software. Free download CyberLink PhotoDirector offline Installer 2022 for Windows 11/10/8/7 (32-bit/64-bit).
Latest Version Overview
This modern photo editing software offers the efficiency of Lightroom plus more. Although it has no geometric correction, face recognition and one-step image e-mailing, the Cyberlink PhotoDirector provides a clean and easy-to-use interface and can directly export photos to Facebook and Flicker.
This all-in-one tool can import raw image files as well, giving users maximum control in editing.
It also has an adjustment brush that helps edit photos precisely on selected areas. However, it definitely makes colours more vibrant and details more obvious.
The software supports RAW image files from Nikon and Canon cameras, allowing users to explore wider creativity potential in non-destructive editing software.
This software lets users connect with professionals around DirectorZone and enables them to share shots and download preset.
In other words, huge batches of images and large photo libraries are easily managed with the PhotoDirector.
Key Features and Benefits
With Cyberlink PhotoDirector latest version, users get a fast and efficient workflow speed that makes the whole process much speedier. In other words, this software is specially designed to make importing, managing and enhancing images much easier.
1. Simple Interface
It provides immediate access to the software's user-friendly library that gives users the ability to search, sort, tag and flag images. For instance, using a simple interface with no advanced knowledge is required.
2. Different Image Viewing modes
The Cyberlink PhotoDirector features various viewing modes that let users choose the best photos to enhance image collections. After that, turn photos into works of art with their adjustment and editing tools.
3. Easy Social Share
The edited photos can then be uploaded straight to Flickr or Facebook accounts. The photos can also be viewed in a high-density slideshow setup that can be uploaded to YouTube.
4. Change Photo Color
In addition, the software lets the user discover their creative potential with its non-destructive editing interface. Users can adjust image contrast and exposure, or do adjustment brushes.
The software's White Balance function makes the image colour correct; while other enhancement tools such as Levels, Saturation, Lightness, Hue and Tone make photo colours pop out, thus giving a more vivid effect.
5. Noise Reduction
Noise Reduction is a must-have tool that is functional for low light and action shots, while the Sharpness tool brings out image details and adds clarity to any photo.
6. Photo Adjustment
Aside from the photo adjustment tools, the Cyberlink PhotoDirector full version also allows adjustments in specific image regions. Touchups on target areas are allowed with this software's precise editing tools.
7. Undo and Redo Facility
Users can always go back to the original image if the effect is unsatisfactory; and by simply clicking the Adjustment History. However, the software utilizes advanced adjustment tools that aid in enhancing photos.
To make adjustments to photos, use the software's edge brush. After that, the size and softness of the brush are adjustable and users can easily touch up any flaws in the image.
8. Lightbox Image Gallery
It has the Lightbox tool, which can be used to compare a number of images at once; and there's the Browser Mode, which allows users to view dozens of photos simultaneously.
The PhotoDirector also has Native Rendering of image files from Nikon and Canon cameras.
Cyberlink PhotoDirector 32-bit / 64-bit Technical Details
| | |
| --- | --- |
| License: | Demo |
| Publisher: | CyberLink |
| Main Category: | Multimedia, Photography |
| Operating Systems: | Windows 11/ Windows 10/ Windows 8/ Windows 7 | x86 and x64 system |
| 32-bit Setup File: | PhotoDirector_32_bit.exe – 353.53 MB |
| 64-bit Setup File: | PhotoDirector_14.0.0922.87137_Python3.c_Essential_PTD220921-01.exe – 490.16 MB |
| Uploaded: | Dropbox.com |
Screenshots: