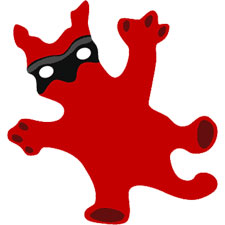 Download IrfanView (64/32 bit) Windows 11/10/8/7
Free image viewer, editor, organizer, converter, slideshow maker.
What is IrfanView?
IrfanView 64-bit or 32-bit is a very easy image viewer and photo editing software. The graphics design program was created by Irfan Skiljan. It's a free professional graphics design, image viewer, and image converter program.
Irfan Skiljan the creator has said that IrfanView was the first Windows graphic viewer worldwide with multiple animated GIF support, multipage TIFF support, and multiple ICO support.
The program helps you to quickly edit any images to produce a professional look with an applied variety of stylish effects, rotating, resizing, changing brightness, replacing colour, red-eye reduction, adding a border, adding a photo frame, and more.
Is IrfanView Free To Use?
Yes! The program is freeware but only for private and non-commercial purposes.
It's free, and the major and professional image editing programs such as Adobe Photoshop can take you several hundreds of dollars. If you are looking for an easy to use program and you only need to make a few adjustments, IrfanViewer will do exactly what you need for free!
Is IrfanView Any Good and Why?
Premium Tools
IrfanView is an easy image viewer even photo editing software for Windows 32 and 64-bit. Although it is free, it comes with some premium quality editing tools.
Easy UI
The program is simple, that's why it isn't hard to use. Everything is laid out pretty much like Microsoft's regular paint program, except this one is much better.
Just drag and drop your image in the program then edit with the keyboard shortcut key. Because the IrfanView full version provides the best facility of full function optimized with the direct hotkey.
So it's a great and friendly graphics program for computers and laptops.
Slideshow Maker
The program can extract all files from the EXE slide show then you create a separate image and save it to your computer. Just export your favourite photo. Easily make a free slideshow with music then save it in EXE/SCR format.
Play Video
It can also play multimedia files such as VideoCD. The program is also able to effectively catalogue files available on the computer's hard disk.
Convert File
Graphic designers are bound to appreciate its ability to fully process and convert files in both manual and automatic modes.
The program also enables us to view the scanned files as well as those created by means of screenshots.
Built-in Plugin
Anyone can also always use the current version by downloading many professional IrfanView plugins and installing all to design your image more efficiently.
Supported Maximum Formats
AIF¹, ANI, AU¹, AVI, AWD, B3D, BMP, CAM, CLP, CPT, CRW/CR2, CUR, DAT¹, DCM/ACR, DCX, DDS, DIB, DJVU, DLL/EXE, DXF/DWG/HPGL/CGM/SVG, ECW, EMF, EPS/PS/PDF/AI, EXR, FITS, FLI/FLC², FPX, G3, GIF, GLCD, HDP/WDP, HDR, ICL, ICO, IFF/LBM, IMG, JLS, JP2, JPG/JPEG, JPM, KDC, Mac PICT², MAG, MED, MID, MNG/JNG, MOV¹², MP3, MPG/MPEG¹, MPO, MrSID, OGG, PBM, PCX, PDF, PDN, PGM, PhotoCD, PNG, PPM, PSD, PSP, PVR, QTIF², RAS/SUN, RealAudio, RAW, RLE, RMI, SFF, SFW, SGI/RGB, MrSID, SWF/FLV, SND¹, TGA, TIF/TIFF, TTF, TXT, WAD, WAL, WAV, WBMP, WMF, WMA, WMV, WBC/WBZ, WEBP, WSQ, XBM, XCF, XPM, DNG, EEF, NEF, ORF, RAF, MRW, DCR, PEF, SRF, X3F, RW2, NRW.
Key Features and Capabilities
Easy to use
Available hotkey facility
Play slideshow with selected files
Quick access with a simple toolbar
Convert pictures/images to another format
BodyPaint 3D Format
Unicode support
Built-in multimedia player
Galley thumbnail or preview option
Capture screenshot
Support Canon RAW image, CorelDraw Photo paint image, Direct Draw Surface, Casio digital camera file, Autodesk animation format, etc
Show EXIF/IPTC/Comment text in Slideshow/Fullscreen etc.
Support Multi-language
Full free for non-commercial use
What's new/ Version history/ Changelog in v4.62?
+ New PDF PlugIn (thanks to Pdfium guys)
+ Option to save slideshow as MP4 video (Thanks to Shao Voon Wong)
+ New options menu: Append current image to PDF (Options->Multipage images)
+ New options menu: Edit multipage PDF (Options->Multipage images)
+ New "Adobe 8BF filters" PlugIn (for 64-bit 8BF, thanks to Sinisa Petric)
+ New in Advanced Batch dialog: All effects (Effects Browser dialog) can be used
+ New in Properties->Extensions dialog: Load only minimal (browsing) extensions
+ The selection rectangle can be resized on corners (with CTRL = proportional)
+ Change for "Paste into Selection": you can move/resize the selection rectangle/image; click to apply selection image to main image
+ New option in "Compare images" dialog: Show difference image
+ New effect in Image->Effects menu: Skew/Shear image
+ New hotkey: CTRL + SHIFT + G: Start Google Maps with GPS of the loaded file
+ New command line option: /fs_exit => if started in fullscreen mode; ESC closes fullscreen and IrfanView
+ Old/obsolete JPG options disabled: "Load as grayscale" and "Save as grayscale" (easy to forget; can be re-enabled using new INI flags)
+ Removed very old PlugIn: FiltersUnlimited
IrfanView 64-bit/32-bit System Requirements
Minimum Hardware Requirement
Processor: 1GHz Intel Pentium 3
Memory: 256MB RAM
Hard Disk: 100MB free spaces
Supported Operating System
Windows Support: Windows 11, Windows 10, Windows 8.1, Windows 8, Windows 7
OS support: 32-bit and 64-bit / x86 and x64
Technical Details
| | |
| --- | --- |
| Latest Version: | IrfanView 4.62 |
| Update Released: | December 9, 2022 |
| License: | Freeware |
| Publisher: | Irfan Skiljan |
| Main Category: | Photography |
| Setup File: | irfanview_64_bit_setup.exe |
| Package Size: | 4.04 MB |
| Uploaded: | FileOur.com |
Screenshots: