Thank you for downloading...
| | |
| --- | --- |
| Version | 17.11.28 |
| Download | 4955 |
| Total Views | 42 |
| File Size | 6.41 MB |
| File Type | |
| Last Updated | April 13, 2020 |
If does not auto start, Please click to manually Download Here
Review:
« DriverPack Offline Network 19GB only 567 MB download »
« DriverPack Solution Full Offline ISO 19 GB download »
DriverPack Online Solution 2020 is a fast and free driver solution for Windows operating systems. You must have an Internet connection to use this package. With one click, any driver is downloaded and installed instantly. So most users are comfortable with this package. You can install or update all types of drivers on your desktop or laptop.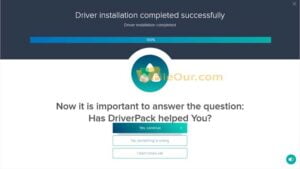 If your PC's motherboard driver CD is lost, with this software you can easily install them. The software itself provides the opportunity to download and install the latest drivers. This will allow you to keep all PC drivers updated.
This software will install the perfect drivers on your PC. It's a lot smaller size. Because no package is kept in this package. Its purpose is to automatically find the drivers you need from DriverPack Solution's own database. But there must be an internet connection of your laptop or desktop.