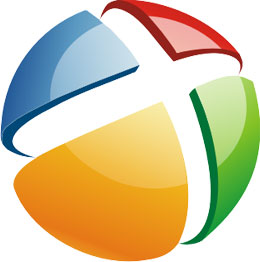 Windows 11, 10, 8, 7 WiFi, wireless network, LAN driver for PC. Download DriverPack Offline Network 2022, 2021 Latest version (32-bit/64-bit)
Latest Version Overview
DriverPack Offline Network 2022 is a popular driver management software in the world. With which you can easily solve any computer or laptop driver's problem. This will repair your computer's invalid driver. It also helps to download, update, and reinstall any driver.
A free driver download and install tool
This software is friendly to any of your hardware. If you are not compatible with the potential and updated driver, then your PC system will not renew its attached hardware. You will not get the output according to the demand from your preferred hardware.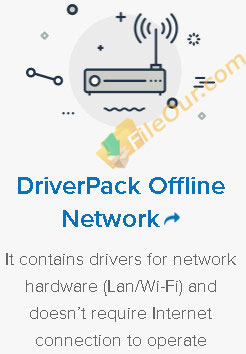 Maybe due to a good updated driver. So make sure that you have updated your driver. To install or update an on-date driver, you need to search for drivers on the Internet. To install the DriverPack Solution Offline Network for Windows and enjoy the best performance of your systems.
Offline Network Driver for Lan, Wi-Fi Wireless
DriverPack Lan Offline Network helps to download, install, or update network hardware driver without any internet connection. However, it is easy to configure network drivers and keep you connected online.

If you have problems using your LAN or WiFi connection? You can install it on your PC and fix it by updating a network driver right away. It also increases the speed of your net by solving the top brands' Network Cards Driver Problems.
Download DriverPack Offline Network 2020/ 2019/ 2021/ 2022
FileOur offers the completely free official download link DriverPack Solutions full offline setup for laptops, and desktops. So now easily get the utility software and update your old system driver.
DriverPack Offline Network is specifically designed for network hardware. So you can download it fast. You can also download DriverPack Solution 2022 Offline ISO latest version at 34 GB.
In this package, you will get only Lan and WiFi drivers for Windows all operating systems. It is designed separately for LAN and WiFi drivers only. Because your computer requires a network driver first.
Once installed this package is on your PC and connected online.
Once connected online you will have no problem downloading and installing all other drivers.
At last, you can download the DriverPack online version and solve any driver problem with one click.
DriverPack Offline Network 32-bit / 64-bit Technical Details
| | |
| --- | --- |
| License: | Freeware |
| Publisher: | Artur Kuzyakov |
| Main Category: | System, Driver |
| Operating Systems: | Windows 11, Windows 10, Windows 7, Windows 8, Windows 8.1, Windows Server, Windows Vista, Windows XP | OS x86/ x64 |
| Language: | English (U.S.) |
| Setup File: | DriverPack_17.10.14-22081_Network.exe |
| Package Size: | 734 MB |
| Uploaded: | Publisher |
Screenshots: