.NET Framework 4.5.2 Offline Installer Download (32-bit/ 64-bit)
A Free programming model for building applications.
Best Free Programming Languages
The .NET Framework is a technology that supports applications for building and next-generation XML Web services. This is designed only by Microsoft Company using their desktop applications with .NET technology. Even the .NET Framework 4.5.2 download link is the latest version of the Microsoft Corporation.
This is related to the runtime environment features of Microsoft. The final release of Windows 8 includes the Dot NET Framework 4.5 version. It provides a runtime environment for coders of their programs that can work with some programming languages at the same time.
Different languages supported by this are very large and include all major programming languages including C #, C ++, Visual Basic Net, Perl and Python.
You can download it from here by downloading the free .NET Framework 4.5.2. Although it only works on Windows 7 or above operating systems.
Here is the full offline installer download link for this program. So it does not need to connect to some internet connection to install it.
.NET Framework 4.5.2 Offline Installer Full Setup Download
Download this file for free. Once installed, the Dot NET Framework 4.5.2 can be installed offline without any internet connection.
Microsoft .NET Framework 4.5.2 is a complete add-on update. However, on this site, there are also Microsoft Dot Net Framework 3.5, Direct download link of Framework 3.5 service pack 1 and 4.7.2.
If you want, you can see its special features from here. You can also use it even by downloading it.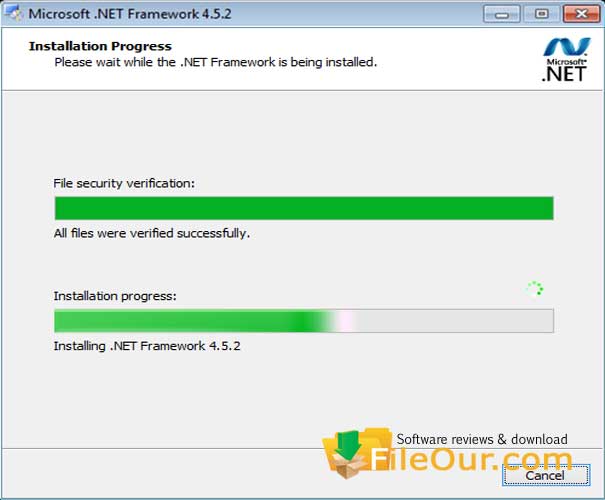 Microsoft Dot NET Framework 4.5.2 For Windows 10
Now it's available for Windows 10, Windows 8, Windows 7, Windows Vista, Windows XP. It also supports Windows Server 2008 SP2, Windows Server 2008 R2 SP1, Windows Server 2012 and Windows Server 2012 R2.
FileOur offers the completely free download link .NET Framework 4.5.2 standalone installer 66.8 MB for laptop, desktop. Now easily get the programming tool and enjoy the full facility of it.
Technical Details
| | |
| --- | --- |
| License: | Freeware |
| Publisher Web: | Microsoft |
| Main Category: | Framework |
| Operating Systems: | Windows 2000, Windows Server 2003, Server 2008, Windows XP, Vista, 7, 8, 8.1, 10 – 32-bit/ 64-bit |
| Setup File: | NDP452-KB2901907-x86-x64-AllOS-ENU.exe |
| Package Size: | 66.75 MB |
| Uploaded: | Publisher |