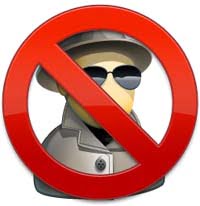 Safe download SuperAntiSpyware Free for Windows 11, 10, 8, 7 64-bit/32-bit. Pro X full version from $39.95/yearly. (Latest version 2023).
Latest version Overview
SUPERAntiSpyware is a next-generation virus scanning system in the market. It helps to detect any threats that can be hidden anywhere in your system.
Its multi-dimensional and Process Interrogation Technology (PIT) detects and removes all types of malware, spyware, trojans, rootkits, horses, rogue, and more harmful threats. Surely,  What it can detect other scanners may miss.
Detect Complex Threats
Many new types of threats hide themselves using "rootkits" and "kernel drivers" so that they are not easily detected when scanned by standard anti-spyware. However, its process interrogation technology can detect very complex threats.
Real-time Protection
The program supports real-time behaviour-based malware defence against known and unknown types of threats without need for scanning. It running always in the background, light on system resources.
Hi-Jack Protection
Along with other features, Hi-Jack Protection is included in the program for other application prevention, excluding Task Manager, from terminating the software.
ThreatFire
ThreatFire feature can help you to determine new threats and to provide a response to its Secure Community while you receive automatic updates from them.
You will not be supported with automatic updates if you turn aside the Community.
Multi-Dimensional Scanning
Its multi-dimensional scanning system identifies existing threats by analyzing the characteristics and code patterns of threats. Furthermore, It has the ability to identify future threats.
If you don't satisfy with the free edition you can buy SUPERAntiSpyware professional lifetime subscription key.
Feature and Highlights
Fast, complete, and custom scanning facility for Registry, HDD, Memory, and everything.
Repair broken internet connection Repair
Quarantine items detection and removal facility for complete protection
Quick, complete, schedule scanning facility
Toolbox for repair system
Getting email notification
Detection and removal facility of spyware.
Get emails of scan results
Manually database update facility and more…
Advantage and Disadvantage
Pros

Fast scanning
Full system scanning
Custom scanning with trust points and except folders
Latest definition updates checking before a scan

Cons

Free version does not provide scheduled scan and some other options
Does not scan files larger than 4 MB in size
Only supported on the Windows operating system
Many popups in the free version
SUPERAntiSpyware 64-bit / 32-bit System Requirements
Minimum Hardware Requirements
Processor: Intel Pentium 1GHz or higher
Memory: 1GB RAM
Hard Disk: 100MB free space
Supported Operating System
Windows Supports: Windows 11, Windows 10, Windows 8.1, Windows 8, Windows 7, Windows XP, Windows Vista
OS Supports: x86 and x64 OS
More Technical Details
Screenshots: