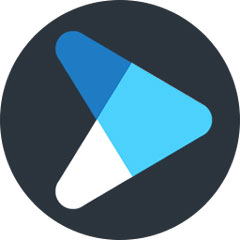 Download AVCLabs Video Enhancer AI 3.0.1 for Windows/ Mac
Easy video enhancement and video upscaling software.
Give your old videos a new look. Free download AVCLabs Video Enhancer AI latest version 2023 for Windows 11, 10, 8, 7 (64-bit only).
Latest Version Overview
The AVCLabs AI video enhancement software is designed to improve the quality of your videos with just a few clicks. Using advanced algorithms, the software can enhance the sharpness, color, and contrast of your footage, resulting in a more professional-looking final product.
Easy User Interface
Whether you're a filmmaker, video editor, or simply someone who wants to improve the quality of your home videos, the software is easy to use and highly effective. Simply upload your footage, choose the settings that best suit your needs, and let our AI technology do the rest.
Advanced Artificial Intelligence
This software uses the most advanced AI-based technology to convert your video from HD to 4K. So you can take your videos to the next level, making them look more vibrant and engaging than ever before.
It increases your video resolution up to 400%. So why wait? Try the AI video enhancement software today and see the difference it can make in your videos.
Key Features and Benefits
AVCLabs Video Enhancer AI comes with several features that make it meet most users' requirements. Some of its key features include:
Resolution Enhancement: The app uses advanced algorithms to increase the resolution of videos, making them sharper and more vibrant.
Noise Reduction: The app can significantly reduce noise and compression artifacts in videos, making them clearer and more enjoyable to watch.
Detail Enhancement: The app can enhance the details and textures of videos, bringing out the fine details that are often lost in low-quality videos.
Color Adjustment: The app can adjust the color balance, brightness, and contrast of videos to produce a more natural and balanced color tone.
User-friendly Interface: The app's interface is designed to be user-friendly, making it easy for users to navigate and operate the app.
What's New/ Version history/ Changelog in v3.0.1?
Optimize the Presets feature.
Fix other bugs
AVCLabs Video Enhancer AI 32-bit/ 64-bit System Requirement
Minimum Hardware Requirement
Processor: 4GHz Intel/AMD processor or above
GPU: AMD, Intel and NVIDIA Graphics Cards.
Memory: At least 2 GB RAM
Hard Disk: 500 MB free space
Supported Operating system
Supported Windows: Windows 11, Windows 10, Windows 8.1, Windows 8 and Windows 7
Supported Mac: Mac OS X 10.15 and above using the Apple M1 Chip.
Supports OS: 64-bit only
More Technical Details
| | |
| --- | --- |
| Latest Version: | AVCLabs Video Enhancer AI 3.0.1 |
| Update Released: | 13 April 2023 |
| License: | Freeware |
| Publisher: | AnvSoft |
| Main Category: | Recovery, File Management |
| Setup File: | enhancerai_setup_stable.exe |
| File Size: | 134.22 MB |
| Uploaded: | Publisher |
Screenshots: