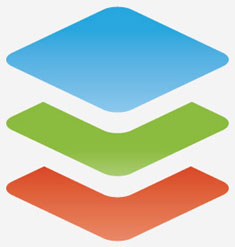 Free Open Source Office Software
ONLYOFFICE Desktop Editors is a free open-source office suite available under the AGPLv3 license. It combines three powerful editors designed for working on documents, spreadsheets, and presentations offline.
The app offers a vast array of styling and formatting tools and allows users to edit complex documents of any size.
ONLYOFFICE Document Editor
The editors are completely compatible with MS Office formats (docx, xlsx and pptx) and support other popular document formats including the OpenDocument.
The application works across all popular platforms, including Windows (both 32-bit and 64-bit systems), Debian, Ubuntu and derivatives, Red Hat and derivatives, Mac OS 10.10 or higher.
Key Features and Highlights
Creating, viewing, and editing text documents, spreadsheets, and presentations.
Complex formatting features — font and paragraph customization options, shapes, symbols, tables, buttons, etc.
Support for all popular formats — PDF, TXT, DOCX, DOC, ODT, RTF, HTML, EPUB, XLS, XLSX, ODS, CSV and PPTX.
Tab-based interface.
Support for third-party plugins.
Collaboration features such as reviewing and real-time co-editing.
Password protection.
Use of digital signatures.
Nextcloud ONLYOFFICE
Users can connect ONLYOFFICE Desktop Editors to the cloud platform of their choice: ONLYOFFICE free, Nextcloud, ownCloud, or Seafile to collaborate on documents with your team – co-edit in real-time, review, comment, and interact using chat.
OnlyOffice VS LibreOffice
Onlyoffice is specifically used as an alternative to the LibreOffice program. It officially adds some new technology from Libreoffice that helps an office user get the ultimate benefit.
Free of Cost
FileOur.com offers the complete latest version of ONLYOFFICE Desktop Editors for PC like Windows 11, Windows 10, Windows 8, Windows 8.1, Windows 7 tries to use on your personal computer. It's fully free.
ONLYOFFICE 32-bit/ 64-bit Technical Details
Screenshots: