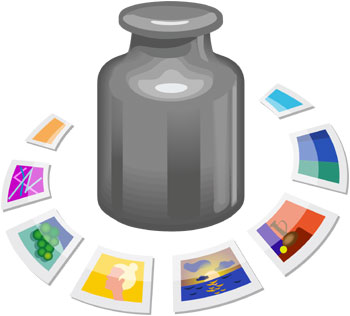 Download Tonfotos (64-bit) Windows 11, 10, 8 / macOS
Photo archive manager and viewer with face recognition.
Photo archive manager and viewer with face recognition. Free download Tonfotos latest version 2023 for Windows 11/10/8 (64-bit).
Latest Version Overview
Tonfotos is an application that helps people to manage large collections of photos and videos. It supports face recognition, can handle RAW files from professional cameras and can automatically import photos from smartphones.
Key Features and Highlights
Face Recognition
With the help of AI, it can detect faces in photos. Face recognition helps you to assign faces to particular people. This way you can easily markup your family archive, and easily find the best portraits of your loved ones.
Map View
In the application, you can navigate your photo collection on the world map, where each photo is assigned to the location it was taken. This way you can easily retrieve memories from your vacations in beautiful places on the earth.
Timeline View
Tonfotos automatically groups your photos into events and puts them on the timeline, where easily navigate thru time to get back to the happy moments of your life.
Animated Slideshow
Well-designed slideshow function makes Tonfotos stand out from other photo viewing applications. Images are not just statically shown as still slides. But instead, they slowly move on the screen, creating a very immersive experience and providing maximum enjoyment.
Automatic Import From Smartphone
These days we don't carry a digital camera with us all the time. Instead, almost all images we have, are taken by smartphones, as they tend to be with us when we see something worth taking photos of.
However, we can't just store all our memories on the phone, as they can easily break or get lost.
One of the solutions is to back up your photos regularly to your PC. And it can drastically simplify this task for you.
All you need to do is to connect your phone to your computer using a cable. And that is. You don't even need to press any buttons, Tonfotos full version will do the rest for you.
Tonfotos 64-bit Technical Details
| | |
| --- | --- |
| Latest Version: | Tonfotos 1.5.3 |
| License: | Freeware |
| Publisher: | Andrey Isaev |
| Main Category: | Photography |
| Supported Windows: | Windows 11, Windows 10, Windows 8 OS (64-bit) |
| Supported Mac: | Mac OS 10.11+ (Intel 64-bit, ARM 64-bit) | Linux (intel 64-bit |
| Setup File: | tonfotos.exe |
| File Size: | 139 MB |
| Uploaded: | Publisher |
Screenshots: