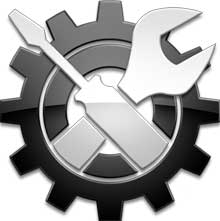 Latest Version Overview
System Mechanic fixes the errors of any PC and speeds it up automatically. It repairs the registry files, speeds the booting process, recovers the memory leaks, and enables faster browsing online. It defragments the hard drives and stops applications from using too many CPU resources and bogging them down.
Features and Highlights
Clean Registry Error
Some of the features and benefits of System Mechanic are boost up the internet browsing experience and optimizing the registry files with the software's new 3-level registry cleaner.
Clean Unwanted Files
The software cleans all the junk files which are left behind by unwanted programs, system freezes and sudden restarts.
Repair Hardware 
It easily does the job of fixing hardware errors and other errors on system components, installed software and more.
Another great feature is that System Mechanic automatically repairs the vulnerabilities in your PC which can leave a window open for hackers and other identity thieves.
Active Care
There is an option to configure and use it manually or you can also let the Active Care system maintain your PC automatically. Automatic tuning up of the PC which is done by ActiveCare runs in the background without interrupting the user.
Easy User Interface
When it comes up you'll notice there are two options here.
Quick scan
Deep scan
Quick scan
Quick scan looking at your system and fix these issues such as…
Available memory
Internet junk files
Windows junk files
Windows security vulnerabilities
Broken internet connection
Deep scan
A deep scan takes a look at more files a little bit deeper into the system cleaning out and registry issues. It provides the below options…
Available memory
Internet junk files
Windows junk files
Windows registry issues
Internet connection setting
Broken internet connection
Windows security vulnerabilities
Startup delay
Hard drive defragmentation
Does it have an offline installer?
Iolo System Mechanic Offline Installer does not currently provide a directly on the publisher's own website. So we have shared the offline installer edition directly from our site for your convenience.
Anyone can download it for free from this site if they want. Downloading from here will not be a problem with any virus.
You can download with confidence and enjoy the full benefits effortlessly. If you download the full setup file, you will not have to worry about any online hassle while setting up another PC.
So why delay? Collect your desired software now
Iolo System Mechanic 32-bit/ 64-bit Technical Details
Screenshot: