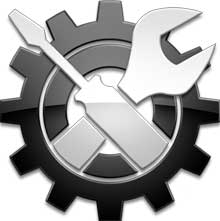 Latest Version Overview
Iolo System Mechanic is specifically designed to fix and speed up your Windows 11, 10, 8, 7. It will speed up your processor and configure your processor to make sure it's running as efficiently as possible.
It'll also air and configure your system based on how you browse the internet so that it runs as efficiently as possible as well.
Best PC Tune-up Software
It will clean out the clutter by reducing files that are not needed on the hard drive to speed up your system.
Iolo System Mechanic 2022 will work to speed up your system and let it run as smoothly as possible.
When it comes up you'll notice there are two options here.
Quick scan
Deep scan
Quick scan
Quick scan looking at your system and fix these issues such as…
Available memory
Internet junk files
Windows junk files
Windows security vulnerabilities
Broken internet connection
Deep scan
A deep scan takes a look at more files a little bit deeper into the system cleaning out and registry issues. It provides the bellow options…
Available memory
Internet junk files
Windows junk files
Windows registry issues
Internet connection setting
Broken internet connection
Windows security vulnerabilities
Startup delay
Hard drive defragmentation
Free PC Repair Software for Windows 11, 10, 8, 7
Here also looking at what might slow down your system from booting up in a moment. It's going through and defragmenting the hard drive.
All-in-One PC Cleanup
You can simultaneously press all-in-one PC cleanup to clean the overall Windows system.
Internet cleanup
If you know that the systems running a little bit slow for internet browsing. You can go ahead and click on internet cleanup.
Convenient tool
Just to scan the entire system and do any cleanup it needs or recommends.
Active care
Active care will keep your system clean throughout the day. This is the best setting that you can save on your system. It runs throughout the day. It'll still continue to scan your computer and make sure that it keeps everything clean. This will definitely make the system run much more consistently and efficiently.
Light boost
This is specifically referring to what mode your system is configured. So this tool is the best gaming booster 2022 for PC.
If you're running games on your computer you need to configure your computer to speed up the processor and maximize the processor usage. In this way, you will configure the button and set it to balance web browsing.
Just go to the drop-down menu and select ultra-performance gaming.
Security
There's also an antivirus and firewall service that they have as well.
In conclusion, This program is a perfect Windows cleaner, booster, optimizer, error fixer, game booster, browser cleaner, etc.
Download Iolo System Mechanic for PC
It'll repair any issues that you're having with the system that is causing it to slow down. You can use this software for free for 30 days to repair the maximum problem of your system. Even if you want lifetime use please make sure to update Iolo System Mechanic free to a professional full version.
So it's running for diagnostics now. Once its scan is completed it'll come back and show what repairs it recommends.
If it finds anything else and everything is clean you will show system status is good and no issues found.
Iolo System Mechanic Offline Installer does not currently provide a directly on the publisher's own website. So we have shared the offline installer edition directly from our site for your convenience.
Anyone can download it for free from this site if they want. Downloading from here will not be a problem with any virus.
You can download with confidence and enjoy the full benefits effortlessly. If you download the full setup file, you will not have to worry about any online hassle while setting up another PC.
So why delay? Collect your desired software now
Iolo System Mechanic 32-bit/ 64-bit Technical Details
Screenshot: