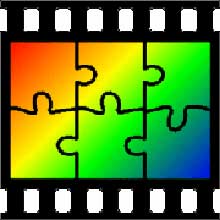 PhotoFiltre 11 only supports Windows 64-bit operating system. So for your convenience,  PhotoFiltre 7 32-bit are shared here.
PhotoFiltre 11 Latest Version Overview
PhotoFiltre is a completely free image retouching software for PC. There are many advances to add adjustments such as brushes, batch modules, Pastels, 3D effects, and a lot of other powerful tools.
Free Image Editor
This is a completely free image editor to use in any Windows operating system. This program is very easy to use. So you can quickly change image quality to apply a vast range of filters.
Beginner Graphic Software
This software is designed specifically for novice users. Its filters have been phased out. So using it, new users can familiarize themselves with the world of graphics.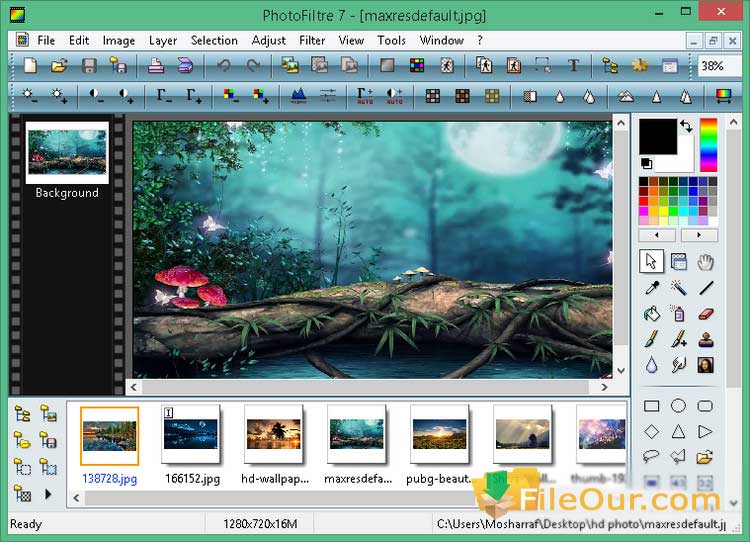 Easy Layer Manager
It has a user-friendly layer manager. The tool helps you to customize your photo by adding an Alpha channel, batch module, advanced brushes, and a lot of other layers.
Stylish Filter
Its wide range of filters allows new users to familiarize themselves with the world of graphics. It has a huge amount of standard image filters that change Image grading.
Image Color Changer
It has many standard adjustment functions such as photo brightness, contrast, saturation, dyed, correction, gamma, etc. You can also add transparency colour to your images.
Stylish Effects
There are many beautiful photo effects such as watercolour, pastels, pointillism, masks, Indian ink, puzzle, and more effects.
PhotoFiltre Studio Free
There is a separate version called Photo Studio X. This is a premium paid software that you can use for free for 30 days. However, a different feature has been added from the free version to the premium version. So it will help a photo editor to work at a more advanced level.
Free of Cost
Download PhotoFiltre 11 for PC such as Windows 64-bit. It's a freeware image editing program to add a layer, filter, colour, and other special effects. It is the latest version portable free zip file.
Here anyone can get the free photo filter software PhotoFiltre 2022 direct from Antonio Da Cruz's official server.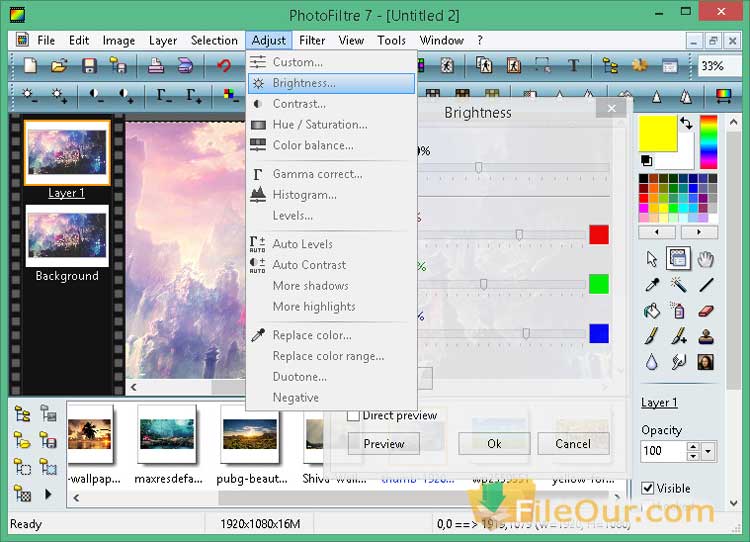 Key Features and Highlights
Easy to use for beginners
Simple graphic design software
Built-in standard brushes
Built-in PhotoMasque module
Create your own masks
Five different zoom options
Icon export facility
Shape and drawing tools
Can batch process and image converter
PhotoFiltre 32-bit/ 64-bit System Requirements
Minimum Hardware Requirement
Processor: No requirement for CPU
Memory: 128 MB RAM
Hard Disk: 50 MB free spaces
Supported Operating System
PhotoFiltre 11
Compatibility: Windows 11 (64-bit), Windows 10 (64-bit), Windows 8 (64-bit),
Windows 7 (64-bit), Vista (64-bit)
PhotoFiltre 7
Compatibility: Windows 10, Windows 8, Windows 7, Vista, Win XP, Win NT, Win 2000 (32-bit/ 64-bit)