Bengali Keyboard For PC
Avro Keyboard 2021 Bengali keyboard is the best and easy Bangla typing program for Bengali computer users. Avro Bangla keyboard program developed and designed by OmicronLab.
It has two different kinds of fantastic typing modes like pop-up Bengali Keyboard layout and a mouse-based Bengali typing mode.
Anyone can easily use the program to write any kind of Bangla word inside the common software or in the online browser. The software like Microsoft word, excel, Photoshop, or any other online content management systems.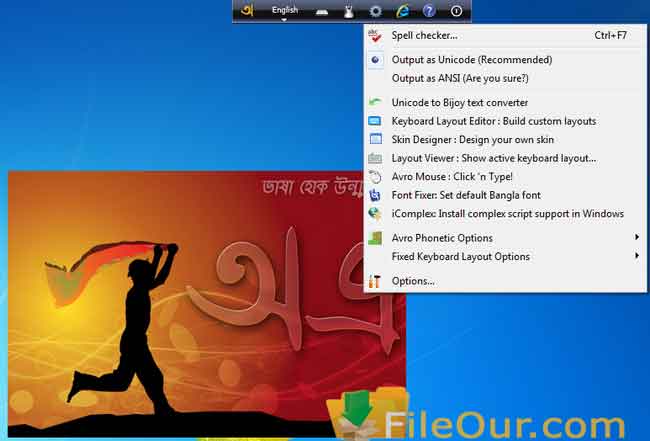 Bengali Keyboard Software 2021 Free Download
The keyboard layout can change the following style in extra function Keyboard Layout Editor for Avro Bangla Keyboard 5.6.0, you can choose anyone as you like.
Avro Easy
Bornona
Munir_Optima__uni_
National (Jatiya)
Probhat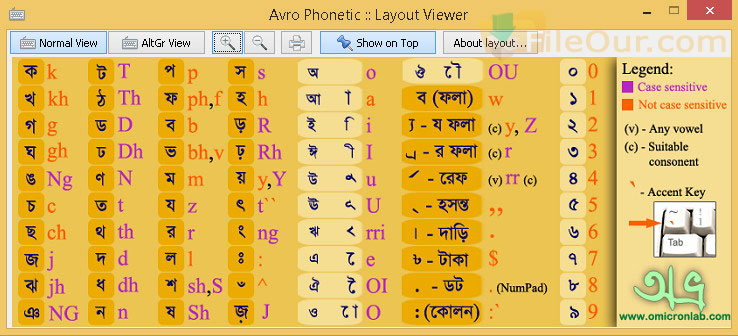 Using the Bangla software there is no extra tension for typing any Bangla font. Just type the same English word like "Ami banglar gan gai" it will automatically convert to phonetic mode at… আমি বাংলার গান গাই. It's called also বাংলা কীবোর্ড এবং বাংলা টাইপিং প্রোগ্রাম। Bijoy Bayanno full version is also the best Bangla typing program.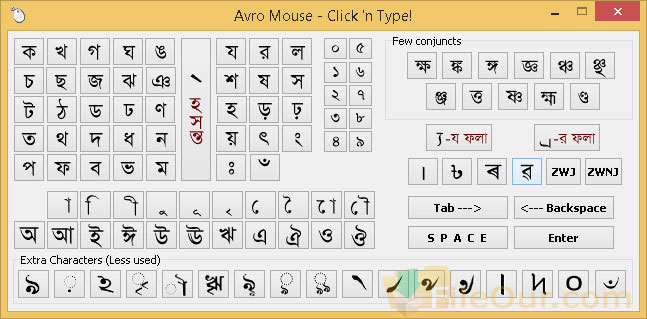 Avro Keyboard 2021 For PC and laptop
Actually, Avro Bangla Software 2021 full version is the most popular Bangla word writing software. Here you will get the Avro Keyboard.exe complete setup file for install on Windows 10, Windows 8, Windows 8.1, Windows 7, Windows Vista, Windows XP, and of all Windows servers like operating system 32bit and 64bit.
FileOur offers the complete free latest version of Avro Keyboard 2021 and spells checker final version for PC.
Technical Details