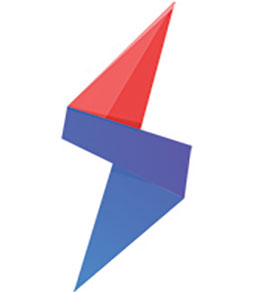 Making Windows 10 and Windows 11 Smarter
SmartWindows App is feature-rich productivity software for your Windows 10 and Windows 11. It offers an array of capabilities that allow you to work smart and not hard.
The following are some features of SmartWindows:
Multi-Browser & Multi-Tab Support
SmartWindows App latest version supports multiple browsers such as Google Chrome, Microsoft Edge, and Firefox. It automatically restores the browser tabs and URLs on one or many browsers with a single click.
Auto-Restoration & Auto-Arrangement
SmartWindows auto-restores multiple apps on one or many screens. It saves the screen configuration and app arrangement of each display and restores it any time with one click.
Multiple Display Support
It offers support of up to 6 displays where you could create and save separate work zones and restore them any time.
Multiple Profiles
SmartWindows full version allows you to create unlimited profiles to separately manage each project and also separate the work-life from the entertainment life. Moreover, it provides auto-restoration and auto-arrangement support to apps in each profile.
Advantages of SmartWindows App 32-bit/ 64-bit:
Increases your productivity at work.
It eliminates the need to manually open and restore the browsers and apps every time before getting started to work.
Allows you to create separate profiles to balance your work-life from entertainment-life, create work zones, and restore them any time.
It saves your precious time by automatically arranging the apps on the screen.
Support for dual and multiple monitor setup gives you more hands at work.
SmartWindows App Offers/ Pros:
Save browser URLs and applications.
Supports reopening MS Office files.
Restore applications to the same size and position as they were saved.
Multiple screens/resolutions support.
Free 30-Day Trial. Pay Only $19.99/PC/Year.
Technical Details
| | |
| --- | --- |
| License: | Trial |
| Publisher: | SmartWindows |
| Main Category: | Utilities |
| Operating Systems: | Windows 10, Windows 11 OS x86 / x64 |
| Setup File: | SmartWindows.exe |
| Package Size: | 9.59 MB |
| Uploaded: | Publisher |
Screenshots: