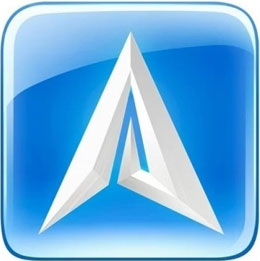 Download Avant Browser for Windows 11/10/8/7 (64/32-bit)
Fast, secure and complete web browsing experience.
Avant Browser for Windows 11 is an ultra-fast Internet browser. It contains a wide range of security features and functionalities. So make your Internet browsing fun, safe, and easy. The browser seeks to become better than the popular Internet Explorer from Microsoft.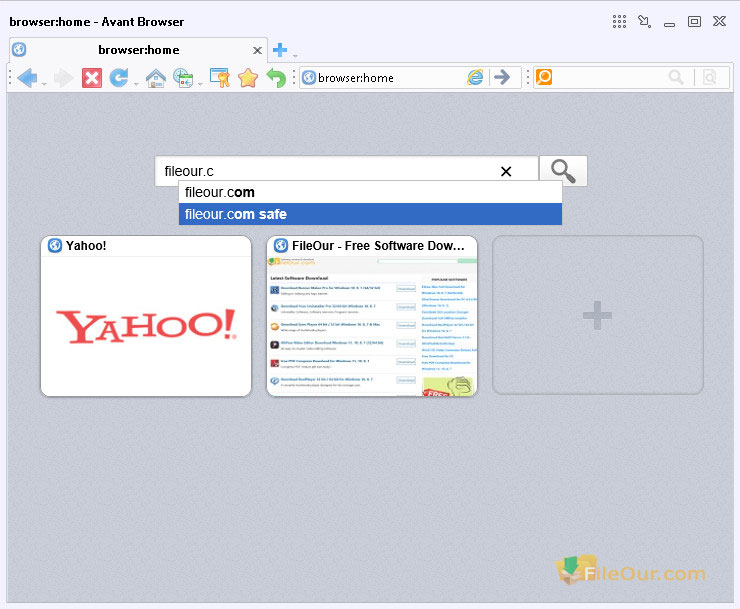 Why Use?
You could say that is not such a popular name in the world of Internet browsers. Despite this, it manages to compete with some of the most popular such as Mozilla Firefox, Opera and Chrome.
The Browser is a fusion of Windows and the Trident layout engine. This particular browser can still increase in distribution as it is now available in 41 languages.
The Avant Browser has been designed to become a more ergonomic and flexible version of Internet Explorer.
The developers attempt to do this by using the same layout engine as Internet Explorer. Includes a multi-tab interface inspired by the Opera browser.
It was not just looking at the features of other web browsers. But was also focused on incorporating users' requests.
Safe Browsingextremely secure
The Avant browser is one of the first-ever browsers to contain pop-up blockers. So one-click disabling of scripts that could be potential security breaches. The browser itself can already block malware, protecting the computer.
Store Data Activity
Online Profile Storage makes Internet access easy. These features save personal data like bookmarks, RSS feeds, site passwords and more.
AutoFill
AutoFill is used in combination to automatically supply stored passwords for users with a mouse click
Overall User Interface
The moment you install the program you will notice the speed of this process. Once the installation procedure is complete the program starts instantly. You are welcome to a new interface. In my opinion, it looks strange and confusing but is definitely not a bad looking one. Why I say the interface is confusing is that it took me a while to find the tab button. There is only a small plus sign which suggests this. This is located right under the navigation menu in the top left corner.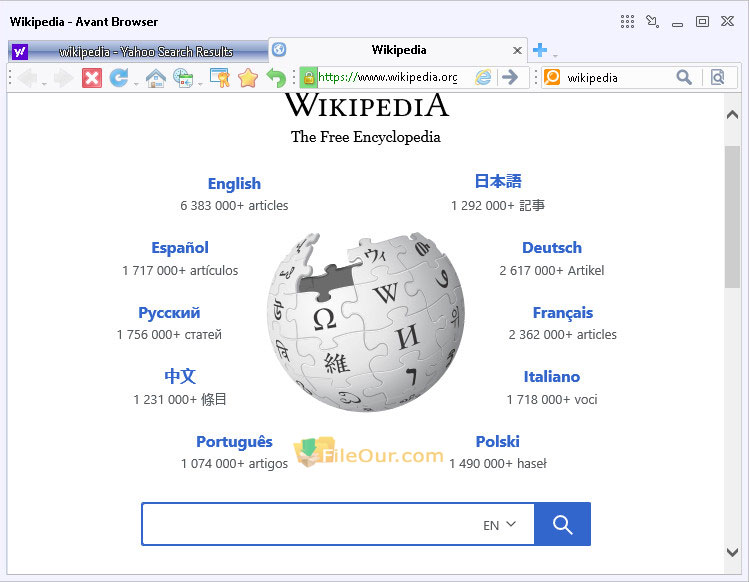 Tabbed Browser
The tab feature works a little bit strangely. For instance, I chose to open Google.com. When I pressed again the plus button to open another tab it opened the site that had been opened in the previous tab. As I entered various sites I noticed that this is a pretty fast browser. Basically, pages on Mozilla Firefox take a while to load up. On the Avant browser, you definitely do not have such issues.
Based on Internet Explorer
This browser is based on Internet Explorer. When going to rendering mode you can choose a different mode. IE7 Compatibility Mode, IE8 Standards Mode and IE8 Standards Mode (Forced). If you want to set up this browser according to your own needs you can do that. Just going into the Avant Browser Options section.
Tab Customization
A feature that I really like is the fact that you are able to switch the position of the tab. Normally this is located at the top left corner but with this feature, you are able to move the window tab to the bottom. I tried to navigate in this way. At first, it feels a little bit awkward but in time you get used to it and you even start to like it.
Skin Maker
If you want the browser to look different you have available all kinds of skins. Get this awesome browser now. Customize its look to your heart's content with Customizable Skins. Use the Avant Browser Skin Maker to enjoy a browsing experience that is simple and secure. However, what I have noticed is that most of them look basically the same.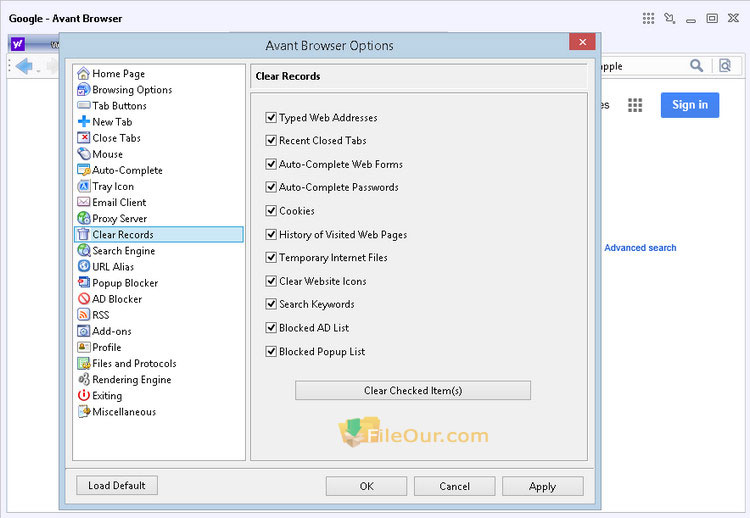 Safe Recovery
If Avant closes for any reason you can recover what pages you will go to. So you'll never have to worry about digging for a lost site again! He or she can also set up the browser to keep multiple home pages and restore pages that were open during a crash.
Open Last Browsing
The function in this menu that really caught my attention was the "Re-open Last Closed". By clicking on this will appear a list of all the recent sites that you have visited.
Well Organized Functions
The browser has a confusing interface. But doesn't mean that is not well organized. At the top in the left corner can be located the basic navigation elements. You have the back and forward arrows, stop, refresh, home and history buttons.
Here you have available plenty of settings such as: Browsing Options, New Window, Close Windows, Mouse, RSS, File and Protocols, Proxy Server, Search Engine, ADD-ons etc. Avant Browser is a newcomer to the world of Internet browsers.
Now go to the top right corner of the browser. Here we can find classic menu elements such as file, view, bookmarks, tools and help.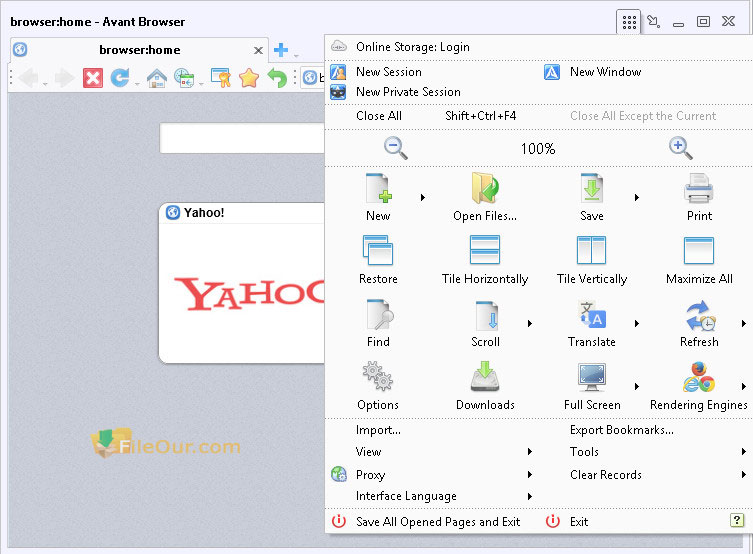 Features and Highlights
An ultra-fast web browser.
The web browser does come with a lot of Internet Explorer tools.
There is even a Google Search. In fact, the browser has a search bar that already directs towards the various search engines available over the Internet.
It can block such unwanted items.
The browser can also preserve the privacy of the user by allowing the wiping out of searched and viewed items from history.
There are still a lot of things that can be done with the interface.
Advantage and Disadvantage
Pros

Plenty of useful features and tools
Extremely fast browsing experience
Secure

Cons

Strange looking default interface
All the skins look the same
For a new user to locate the tab menu is pretty challenging
Final Verdict
Avant Browser manages to make a very good first impression. It has top-notch features, is very fast and is extremely secure. The only complaint that I have is the fact that the skins all look the same. When you start for the first time the browser for a couple of seconds you really can't tell where is located the tab section.
Avant Browser 64-bit/32-bit Technical Details
| | |
| --- | --- |
| Latest Version: | Avant Browser 2020 build 3, 3.17.2020 |
| Update Released: | 17 March 2020 |
| License: | Freeware |
| Publisher: | Avant Force |
| Main Category: | Browser |
| Supported Operating System: | Windows 11, Windows 10, Windows 8, Windows 8.1, Windows 7 (32-bit / 64-bit) |
| Setup File: | avantbrowser.exe |
| Package Size: | 4.33 MB |
| Uploaded: | Publisher |