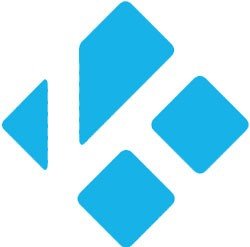 Open-source media player. Download Kodi for PC 32-bit/64-bit offline installer for Windows 11, 10, 8, 7. (Latest version 2022).
Latest Version Overview
Kodi is the best media player out there in the world. It allows you to watch any movies, TV serials, web series, podcasts, audio, video, and more. Besides, By using it, users can watch live TV including the facility to record it.
Open-Source
It's basically open-source. So Anybody could put content in there. Kody is actually just software to play movie files, TV shows, photos, music and any media type player that can be played with Cody can be used with it.
So there's this fine line with third-party add-ons and then regular add-ons which are their official add-ons like official plex, HDHomeRun, Rooster Teeth, Aeon Nox, YouTube, or SoundCloud.
Easy Interface
It has an easy-to-use and intuitive interface. In the interface, you can see all the tabs in the left corner such as movies, TV shows, music, and so on. If you watch something and have not completed yet then can resume that.
Kody itself the people the developers of it did not make all these add-ons. This is a popular media player just
like as popular as Plex as popular as MB but there's more to that you know.
Kodi Movie Player
It lets you see when the movie will end if you want to watch it to the end. Also, you can see recently added movies that you have not yet watched. You will get all of the movies in one single list on Kodi Player for PC.
Show Online Channel
In the TV shows tab, you can see in-progress TV shows that you are watching right now. Also, there are recently added episodes. Furthermore, you can see all of the TV shows on one List.
However, by using it you can really enjoy your home theatre with Dolby or DTS sound with its audio pass-through. Download this media player and have great fun.
Conclusion
In conclusion, It's an Open-source media player that helps you watch movies, TV shows, podcasts,s and more.
Kodi Media Player 32-bit/ 64-bit System Requirement
Minimum Hardware Requirement
Processor: Dual Core 2Ghz CPU
Memory: 2GB of RAM
Hard Disk: 100GB free space
Software: OpenGL ES 2.0 or Direct3D (DirectX) 9.0
Supported Operating system
Supports Windows: Windows 11, Windows 10, Windows 8, Windows 8.1, Windows 7
Supports OS: 64-bit/ 32-bit and x86 / x64
More Technical Details
| | |
| --- | --- |
| License: | Free |
| Publisher: | XBMC Foundation |
| Main Category: | Player, Multimedia |
| 32-bit Setup File: | kodi-19.4-Matrix-x86.exe – 62.01 MB |
| 64-bit Setup File: | kodi-19.4-Matrix-x64.exe – 75.62 MB |
| Uploaded: | Publisher |
Screenshots: