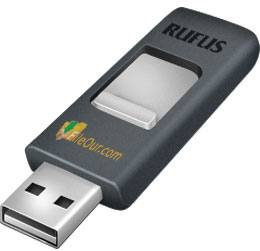 Way to download Rufus 3.14 for PC such as Windows 32-bit and 64-bit.
Create Bootable USB Drives
Rufus is an open-source utility for Windows that allows users to format and create bootable USB drives. You can convert a normal flash drive to a bootable USB which is complete through the simple app.
Easy User Interface
This program is easy to use and configure. You can make a new bootable USB within a couple of seconds through a simple procedure.
This application does not work except Windows but it is able to create ISO for software installation in Mac, Linux, and other OS.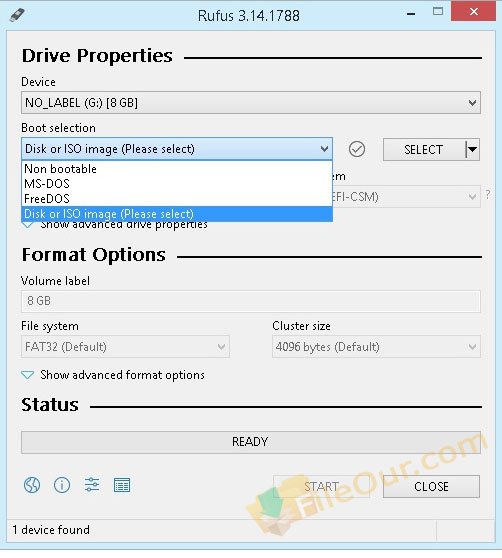 Windows-ISO-Downloader
There is an ability to download ISO Image files of any Windows operating system such as Windows 10 ISO file download, Windows 8 ISO file download, Windows 7 ISO file download.
Rufus allows you to download this ISO file directly from a Microsoft server. Once the Windows ISO file is downloaded, you can use it to create a bootable USB drive.
Using it you can also make burnable disk image files like ISO and .img files.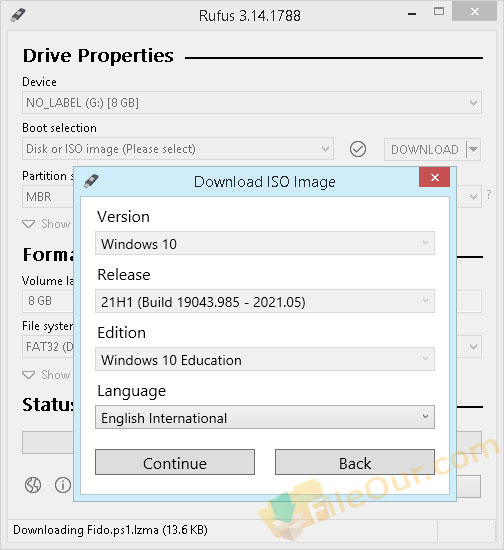 Repair Windows System
It helps you recover a system if something goes wrong. This bootable flash drive works with the same OS as your primary system. In this case, if there is an error in your primary OS system, you can easily repair it with a bootable flash drive.
It creates a file system menu based on USB drives and OS. Even it works with FAT, FAT32, NTFS, exFAT, and UDF formats.
Free Pen Drive Bootable Software
It is completely free for any personal and commercial computer user. There is no hidden cost. So keep it in your collection now and easily use it as a bootable Windows from anywhere
It can be useful for cases where:
Must be created USB installation media from bootable ISOs (Windows, Linux, UEFI, etc.)
Must be work on a system that doesn't have an OS installed
Need to flash a BIOS or other firmware from DOS
You want to run a low-level utility
Pros
Finds USB drive automatically
Free and open source
Safe application
Simple to configure
Works fast
Cons
Cannot be used except Windows 7-10
Can only install one sequence on a USB
No obvious negatives
Download Rufus 3.14 System Requirements
Minimum Hardware Requirement
Processor: Not Specific CPU
Hard Disk: 200 MB or above free space
Memory: 1 GB RAM
Supported Operating System
Windows System – Windows 10, Windows 8, Windows 8.1, Windows 7, Windows XP, Windows Vista
OS – Available for both 32-bit and 64-bit