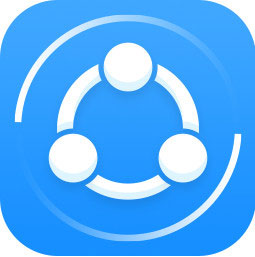 Way to Safe SHAREit Free Download for Windows 11, 10, 8, 7 (32-bit/64-bit). Full version for PC. (Latest version 2022). Lenovo SHAREit for macOS.
SHAREit Latest Version Overview
SHAREit is an app that lets you transfer files from one type of device to another type. The devices can either be a phone, tablet or even a computer. Files such as videos, photos, and apps are all transferred from one device to another.
The only thing that you must do is an android device and a reliable Wi-Fi or Bluetooth connection.
User-Friendly
Lenovo SHAREit can only communicate with other SHAREit enabled devices. Can be controlled very easily. So it is definitely user friendly.
Use Local Network
It does not use data when transferring files. It works by creating a wireless connection that connects directly to up to five devices and acts as a small network. The files are then easily sent from one device to another.
Cross Platform
The app has three versions one for android, another for iOS and another for the PC. This is a must app for sharing files with friends and families across multiple devices.
Safe and Secure
This app is very convenient and safe beyond any reasonable doubt as proven by millions of users who have used it and given positive feedback.
The app comes with an advanced security layer. Its main function is to protect unauthorized users from accessing your files during transfers.
Fast Transfer
This app from Lenovo is powerful and helps transfer files via Bluetooth or Wi-Fi connection at a super speed. With this app, you will have no need for bulky cables to transfer files from one device to another.
This amazing app delivers your files to the required destination very fast and ensures there is no loss in the quality of the file.
Cloning Device
SHAREit latest version also has a feature that let you clone your device and send all its contents to another device.
Once all your files are transferred, the app automatically disables the wireless transfer connection and goes back to the normal connection.
Phone Backup
It also has a feature for backing up phone contacts and data. Get it today to save time and transfer files absolutely free with no hassles.
Free of Cost
This app is very useful and can be downloaded for free. Just download > install > use without any cost.
Easy Install
The app is easy to install and use. It also undergoes frequent upgrades so that more features are incorporated.
How to install SHAREit for PC?
Download the latest version of SHAREit for PC from the trusted site like FileOur.
Double click on the installation file.
Accept privacy policy.
Follow the instructions to complete the installation.
Now open it on your PC and transfer any large file to your partner's device in a short time.
SHAREit for PC Full Features
Supports multiple devices at the same time
Transfer huge files in seconds
Two camera function
You can share all types of files including even contacts
SHAREit devices can automatically connect when in range
Does not need an internet connection to work is 40 times faster than Bluetooth
Share the app itself with other devices
SHAREit 32-bit/ 64-bit System Requirements
Minimum Hardware Requirements
Processor: Intel Pentium 1GHz or higher
Memory: 512 MB of RAM
Hard Disk: 50 MB free space
Supported Operating System
Windows Supports: 11, Windows 10, Windows 8.1, Windows 8, Windows 7, Windows XP, Windows Vista
OS Supports: x86 and x64 OS
Screenshots: