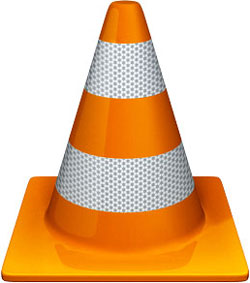 Free download VLC Media Player Latest version 2022 for Windows 11, 10, 8, 7 (32-bit/64-bit). Full version for PC/ Laptop from official site.
Open-Source Media Player
VLC Media Player 2022 is a free and open-source multimedia player, converter, transcoder, encoder, mixing, and streamer software.
It can play all types of audio, video, DVD, or Blurays files on the HD screen. The file format is the major file format like MPEG-2, 3GP, MP4, FLV, AVI, ASF, WAV, VCD, SVCD, DVR-MS, DVB, DVD-Video, MKV, MIDI, QuickTime file format, Ogg, OGM, MP3, AIFF, Raw audio, MXF, CD Audio, RM, Raw DV, VOB and more.
Highly Portable Player
The VLC player for PC is one of the best and most popular multimedia program. It can easily play all the video format files.
It's a lion's share among the programs of multimedia, which is used millions around the year and is the oldest as well as DVDs Audio CDs, disks, and various streaming protocols.
This media player helps to play virtually all media files regardless of the extension.
It can be used as a web server for high-bandwidth networks such as IPv4 or IPv6, for Unicast or Multistage streams. Otherwise, Anyone can easily use VLC Media Player full version on his computer operating system.
Download Full Offline Setup
FileOur offers the complete free VLC media player offline installer to try to use on your personal computer. Just download and collect on your PC. In the future, you can easily install it without any internet connection.
Full setup for VLC 64-bit installer – vlc-3.0.17-win64.exe
Full setup for VLC 32-bit installer – vlc-3.0.17-win32.exe
Simply download and install VLC Media Player full version according to your operating system.
VLC Supported Media Formats
MPEG-1/2, DivX® (1/2/3/4/5/6), MPEG-4 ASP, XviD, 3ivX D4, H.261, H.263 / H.263i, H.264 / MPEG-4 AVC, Cinepak, Theora, Dirac / VC-2, MJPEG (A/B), WMV 1/2, WMV 3 / WMV-9 / VC-1, Sorenson 1/3, DV, On2 VP3/VP5/VP6, Indeo Video v3 (IV32), Real Video (1/2/3/4).
MPEG Layer 1/2, MP3 – MPEG Layer 3, AAC – MPEG-4 part3, Vorbis, AC3 – A/52, E-AC-3, MLP / TrueHD>3, DTS, WMA 1/2, WMA 3, FLAC, ALAC, Speex, Musepack / MPC, ATRAC 3, Wavpack, Mod, TrueAudio, APE, Real Audio, Alaw/µlaw, AMR (3GPP), MIDI, LPCM, ADPCM, QCELP, DV Audio, QDM2/QDMC, MACE.
DVD, Text files (MicroDVD, SubRIP, SubViewer, SSA1-5, SAMI, VPlayer), Closed captions, Vobsub, Universal Subtitle Format (USF), SVCD / CVD, DVB, OGM, CMML, Kate.
ID3 tags, APEv2, Vorbis comment.
UDP/RTP Unicast, UDP/RTP Multicast, HTTP / FTP, MMS, TCP/RTP Unicast, DCCP/RTP Unicast, File, DVD Video, Video CD / VCD, SVCD, Audio CD (no DTS-CD), DVB (Satellite, Digital TV, Cable TV), MPEG encoder, Video acquisition.
MPEG (ES,PS,TS,PVA,MP3), AVI, ASF / WMV / WMA, MP4 / MOV / 3GP, OGG / OGM / Annodex, Matroska (MKV), Real, WAV (including DTS), Raw Audio: DTS, AAC, AC3/A52, Raw DV, FLAC, FLV (Flash), MXF, Nut, Standard MIDI / SMF, Creative™ Voice.
Key Features and Highlights
Fast, free and easy to use
Stable, flexible, lightweight and open-source media player
Runs all video formats, movies, and sound such as MPEG-2, MPEG-4, WMV, MKV, H.264, MP3
To read multimedia files It is the oldest multimedia drivers
Full digital media player without containing any ads or spyware
Redesign user interface
HMDI Sound passes through
Performance improvements
Use of Windsock for networking instead of Windsock
360 video as well as 3D sound
HD DVD support
Audio results for iOS, Android as well as OS/2
Multi-threaded decoding for MPEG-4/ Xvid, H. 264 and also WebM
Compatible with all versions of Windows
Download more than 500 million users
VLC Media Player 32-bit / 64-bit System Requirements
Minimum Hardware Requirement
Processor: 3 GHz AMD Athlon processor, single-core
Memory: 512 MB Ram
Hard Disk: 100 MB Free Space.
Supported Operating System
Windows Support: Windows XP/ Vista / Windows 7 / Windows 8/ Windows 10/ Windows 11.
OS support: OS x86/ x64
Technical Details
Screenshots: