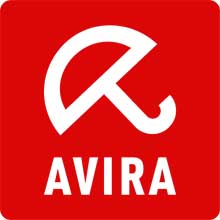 Way to Download Avira Antivirus Definition Update 2023 latest version. Here FileOur offers Avira VDF fusebundle.zip download for easily updating Avira products. The final update was released on October 09, 2023.
Avira Manual Update January 22, 2023
Usually, any antivirus software is automatically updated. Any antivirus software manufacturers try to give them the best service possible.
It automatically updates its software via an Internet connection to protect your device against any threats. But sometimes if there is a problem with the internet connection then auto-update fails. Then you need an Avira manual update.
It updates offline without an Internet connection. Avira Antivir Virus Definition File Update 2023 version allows you to manually update any security software in Avira.
Avira Fusebundle Generator
Manually update the virus definitions and run the Avira Fusebundel generator which will download the original virus definitions into a zip file that you can use later to update your Avira product. You must first extract this file with WinRar, 7-Zip or WinZip software.
It's one of the best free Avira updating tools. Which helps you work even without the internet. You can also update the Avira Antivirus offline. This tool allows manual updates of Avira Free Antivirus, Avira Antivirus Pro, and Avira Internet Security.
Download Avira Antivir Virus Definition File Update Offline Installer
In conclusion, Once its offline installer is installed, it creates a fuse bundle archive on your PC. So that includes the latest antivirus engine as well as signature and updated files. So no need to download any archive if Avira manually updated.
Here you will get Windows 11, Windows 10, Windows 8, Windows 8.1, Windows 7, Windows Vista, and Windows XP.
FileOur offers the complete free latest version to use on your personal computer. So get started now and direct download Avira Antivirus final version standalone installer for PC.
Technical Details
| | |
| --- | --- |
| License: | Freeware |
| Publisher: | Avira GmbH |
| Main Category: | Antivirus, Security, Utilities |
| Language: | English (US) |
| Operating Systems: | Windows 11, Windows 10, Windows 8, Windows 7 | OS x86/ x64 |
| Setup File: | avira_fusebundlegen-win32-en.zip |
| Package Size: | 794.84 KB |
| Uploaded: | Publisher |
Screenshot: