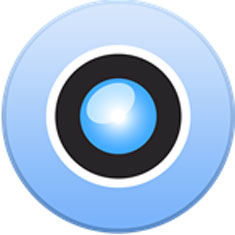 Way to download TweakShot Screen Capture for PC – Windows 11, 10, 8, 7 32-bit/64-bit). Full version 29.95/Lifetime license. (Latest version 2022).
Latest Version Overview
TweakShot Screen Capture is the best screen capture & screen video recording software. Stop trying to take screenshots of the old way and switch to the most complete screen capture & video recording software.
Most Cutting Edge Screen & Video Capture Solutions
TweakShot Screen Capture not only allows you to take screenshots of an active window but also includes the rectangular selection and page capture.
Not only this, but TweakShot also includes basic editing tools for you to crop, resize and highlight your screenshots or captured videos.
Key Features and Highlights
Listed below are the various features available with TweakShot:
Snapshot Full Screen – Take a screenshot of an entire webpage without having to scroll down in just a single click.
Capture Window – When you have multiple windows running, this feature allows you to take a screenshot of just the active window.
Capture Scrolling Window – Takes a screenshot of the window while you scroll with the mouse wheel.
Capture Video – Not only pictures, but you can also capture entire videos alongside recording onscreen activity without switching to different software.
Area Selection – Just draw a rectangle around the area of the screen that you want to capture and that's it.
Screen Color Picker – With a single click, you can also capture the exact code for any unique colour you come across on your computer and it will be added to your palette.
Image Editor – Now crop, resize and add a variety of enhancements to your screen captures with the in-built image editing tool.
So stop struggling with capturing images, videos, unique designs or colors and download TweakShot Screen Capture now, for the best screen and video recording solution.
TweakShot Screen Capture 32-bit/ 64-bit System Requirement
Minimum Hardware Requirements
Processor: Intel Core i3 or higher
Memory: 2GB RAM
Hard Disk: 500MB free space
Display: 1280×768 size or better
Supported Operating Systems
Windows Support: Windows 10, Windows 8.1, 8, Windows 7, Windows Vista, Windows XP
OS Support: 32-bit and 64-bit versions.
Required software: Microsoft DOT Net Framework
More Technical Details
Screenshots: